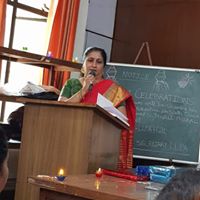 Cite.Co
is a repository of information and resources created by industry seniors and experts sharing their real world insights.
Join Network
Can the worker/ staff sleep during the Lunch or Snacks Breaks??. Whether a type of Misconduct?
Technically, that hald an hour is his time and he can do whatever he wish to in that half an hour...
anything means,, go out, have lunch or sleep if he is not feeling good ....
so it cant be type of misconduct

hi
it is not a misconduct till the time office work is not hinder or on his own office ,resting room is provided for refueling one's body and give a break to the body to work again. rest is require what ever ways one take. donkey can work for continuously 8 hrs not a man. off hrs are own time what ever one wants to do let him do.

No. at all. The employee is taking rest only during lunch time that is not during working hours.
Matter is already discussed at length in previous post. Kindly check the post for further clarification. Shish uniyal
Dear Niket
I work for a Chinese Company, here ALL Chinese & few Indians sleep on their desk during Lunch Break.
I dont think its a misconduct. If an employee can feel refreshed after 30 mins sleep on his desk. It will Increase
his productivity.

In my opinion, lunch break is excluded from working hrs n its up to the employee to utilize it, if he wants to take a break with his head down then there shudnt be any concerns in it... its his break time, let him utilize it.
Hi...
I have one more question regarding this. I agree that taking rest in the lunch break is not a misconduct but if he sleeps in the working area at his seat then will that be acceptable or not.
Thank you
Ravikiran Ivaturi

Ofcourse ravikiran that cannot be accepted, once in a blue moon it can happen that theres something serious like person is extremely unwell or so therefore, its better to seek clarification for this once in a blue moon scenario n person can be asked to leave n rest. but sleeping just for the sake ofrest at the seat isnt acceptable n shud be dealt with as a part of office decorum
Hi,
Taking rest and making individual to get refreshed and can be back to work with more enjoy is good thing...moreover all emp will have their lunch and if the individual can take rest at his work station only is with out disturbing other.........
Daily on employee wont to sleep at work station ..... only once in while ...............
Thanks & Regards,
Shilpasri

This discussion thread is closed. If you want to continue this discussion or have a follow up question,
please post it on the network
.
Add the url of this thread if you want to cite this discussion.