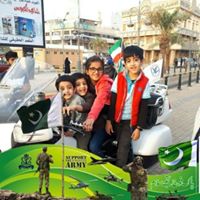 Cite.Co
is a repository of information and resources created by industry seniors and experts sharing their real world insights.
Join Network
HI,
What are the reasons many companies implement HRIS systems in their organisations.What problems does companies face by not having HRIS.
Appreciate your help.Thanks
Atif Aziz
Kuwait

Hello,

These are the following reasons why an organization go for HR management software:
HRMS


Manage information for employees: Personal profiles, skills, education, dependants, training, fixed assets allocated, salary progression, important details for driving license, visa, work permit, passport etc
Dashboard for instant access to information
Grades with benefits tied to them
Integrated recruitment solution for efficient recruiting and resume management( Add-on module)
Automates alerts for various events like expiry of driving license, visa, work permit, passport etc
Payroll
Automates the payroll process using data from self-service, leave and loan applications
Integrates leave and loan accounting
Defines unlimited earnings and deductions
Track salary progressions
All earning and deduction heads can be suitably grouped to map in-to the cost/accounts head (optional) with automatic data transfer facility to general ledger/subsidiary ledger/ pay check/bank transfer/benefit admin process
Host of post-payroll reports that gives you 360 degree view of payroll
Self Service
Automates leave process from application to final approval
Integrates seamlessly with payroll application
Efficient and well organized workflow driven methods to manage employee profiles, benefits, leaves, loans and salary calculations
Check online status of leave
Expense recovery from Company
Air Ticket request
Online access to HR and payroll info with proper control mechanism for employees and line managers
Well structured navigation for ease of use
Recruitment and Resume Manager
Post vacancy
Resume classification and storage for easy retrieval
Tracking of candidates coming thru Recruitment agencies
Short-listing and interview scheduling
Setup of Interview parameters and rating of candidates
Setting up of Interview calendar for interviewers
Check references
Addition of selected candidates to HR system
Reduces cost per hire
Appraisal
360° appraisal
Setup of Appraisal Managers and Appraisee
Outside contributor management
Appraisal template setup
Minimal training needed for all contributors
Quick access to appraisal history
·Time Sheet

Helps manages manpower effectively and efficiently
Project wise time accounting for employees
Multi dimensional reports on time spent for Client Groups, Clients and Projects
For further details please visit www.paylitehr.com


To greatly oversimplify things, companies adopt HRIS solutions because it makes their jobs easier and more efficient. From what I've seen, most companies reach a tipping point where a payroll system by itself no longer cuts it. Typically, smaller companies are not the ones purchasing a full-blown HRIS--it is the mid to larger-size companies that are looking at HRIS. Companies adopt these systems because they are looking for ways to improve efficiency and accuracy. Sure, there can be drawbacks if you don't select the right system for your organization or don't implement it correctly. However, if you perform the right amount of due diligence through vendor comparison, reference checks, etc., then that shouldn't be an issue.
Hi,
Companies choose HRIS in order to leverage the potential of the employee, in the process they streamline their payroll process, their organizational work flow, maintain each and every activity both at the employee level and at employer level. Here are the things that HRIS can do
1.Maintaining Employee Database
2.Payroll Processing
3.Resume Screening
4.Attendance Management
5.Leave Management
6.Training
7.Performance Management
8.Benefits and Compensation Management
9.Travel Management
10.Internal Communications
11.Project Management
12.Exit Process
When things were done using paper it becomes very tedious not only for the HR, it is difficult for the company to maintain all these things without any glitches. HRIS not only automates the process, it brings more efficiency of the workforce therefore the ROI is higher, Since HR task is most simplified he or she can concentrate on other things.
Please feel free to contact us for further assistance

This discussion thread is closed. If you want to continue this discussion or have a follow up question,
please post it on the network
.
Add the url of this thread if you want to cite this discussion.