shruti14

1
Dear All,
I am a Management student specializing in Human resources from Mumbai, doing a winter project with "E4 Development & Coaching Ltd." - a Eureka Forbes initiative.
I request all you HR professionals to kindly fill in the attached questionnaire regarding the "Study of Performance Management Practices: Frontline sales force". The details regarding "E4" as well as the purpose of this study can be viewed in the covering letter attached herewith.
I am looking for responses especially from HR managers managing the performance of FOS sales people.
For any further queries please contact me on the following email id:

Regards,
Shruti Patwardhan
From India, Mumbai
PROFESSIONALS AND BUSINESSES PARTICIPATING IN DISCUSSION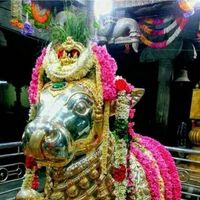 Covering latter for labour license
From India, Dharmavaram
trisha_hr

21
what is FOS. More over why we HR Managers has to respond to your post ?? what association with you ??
From India, New Delhi
If you are knowledgeable about any fact, resource or experience related to this topic - please add your views.