hi ,
i am a student finished the first year mba. i am doing my summers in taj. the project given to me is employee welfare . but i do not really know what exactly to do in this project ,what shud be the objective of the study...
taj is one of the best in employee welfare in the hotel industry.. so project can i really do based on employee welfare ...
kindly help me in this asap.....
From India,
PROFESSIONALS AND BUSINESSES PARTICIPATING IN DISCUSSION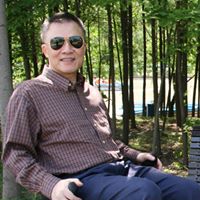 Hi Jean,
Regarding your query about a project on Welfare measures......... you can approach this in two ways........
1. If you are interested in legislations and laws, you can have a study on welfare legislations, compare the provisions with the actual practices and then submit a report based on the discrepancies, which can help the management to appaise them selves where they stand regarding the provisions and whether they would be fined for any non compliance.
2. If you are not interested in getting into legal aspects, legislations..... simply you can have a survey of the welfare measures being provided by the organisation and interact with the employees and find out the gaps.
Hope this would help you to some extent in framing your outline for the project.
Regards
Ram
From India, Hyderabad
numerouno

12
Employee welfare is a very broad area of interest. In our organisation employee welfare is addressed to varying degrees by measures such as

1. Family friendly policies. For example, staff can in most positions opt to work part time. Or they can choose to "purchase" extra annual leave (i.e. get paid slightly less each fortnight, but get an extra 2 - 4 weeks of annual leave)

2. Flexi time - Most staff can choose how early or late they start each day, so long as they are here between 10 am and 4 pm. Of course, they have to make up time if they regularly start late or finish early. Staff can carry up to 20 hours deficit or 20 hours surplus from one month to the next. If in surplus, staff can take this time off with manager approval.

3. Employee Assistance Programs. Our agency has an arrangement with an external counselling service so that employees, or members of their immediate family can access counselling on any matter whatsoever - work issues, drug and alcohol problems, family dynamics etc etc etc

4. Policies on bullying and harassment in the workplace. Psychological health is a big focus for us and sadly there are a few managers who are very "unhealthy" for their staff.

5. Paid Maternity & Adoption Leave - a recent industrial decision enables staff to have up to 12 weeks paid maternity or adoption leave and up to 2 years unpaid leave for each child. Of course, under equal opportunity legislation the organisation is obliged to allow the employee to return to their position when this leave is finished.

6. The agency maintains a "family friendly" website that has links to support services for a whole range of things - parenting, domestic violence, child abuse, health isues (specific to men and women) etc.

We work on the premise that to addres employee welfare adequately, we need to consider the employeein the context of their whole life, and not just in the workplace. As a staff member, my observation is that these measures are very useful to staff and most staff would take advantage of at least one or two strategies to support their welfare.

Hope this helps to spark off some "inspiration".
From Australia, Ballarat
deepikas

1
hi Jean,
i am doing MBA and my topic of summer internship is Employee Welfare .i need some help from u regarding the project.can u get back to me at
can discuss our project methodology and procedures.It will be a great help.
thanks.
From Germany
hi this is anuj doing MBA nd i have choosen topic employee welfare for my summer training. i request u to share the material collected by u. so tht we present our report in efficient way with minimum efforts,,,,,by nd tc

From India, Lucknow
John Chiang

30
Employees Welfare Committee

I. Legal Requirement

The law requires establishment of an Employees Welfare Committee (EWC), with management and employee participation, to have custody of and disburse an Employees Welfare Fund, which receives contribution from the Company and from each employee. The Employees-Welfare-Committee prepares a welfare program and has established an Employees Welfare Association (EWA) to administer the program. All Employee Welfare organizational and fiscal matters are under the rules and control of competent Government authority.

II. Organization

The EWC consists of nine members, including representatives of the Labor Union. The Committee meets every three months. A Chief Executive appointed by the Committee is delegated to exercise EWC authority between meetings.

A Chairman who supervises EWA personnel and manages EWA programs heads the EWA.



III. Finances

The Company legally required contribution to the Employee Welfare Fund includes 0.10 percent of gross income plus 40% of proceeds from scraps sales. Additionally the Company provides land, buildings and facilities (and maintenance thereof), and furnishes a number of full time administrative employees to the EWA and provides a monthly cash subsidy. The employees contribute approximately 0.5 percent of their base salaries to the Fund.

Periodic financial statements are required and submitted to competent Government authorities.

IV. Welfare Programs

Employees Welfare Committee implements the functions of welfare programs as following: canteen service, recreational facility, sponsorship of hobby groups, sponsorship of recreational events, company excursion arrangement, selecting festival gifts, employee's assistant program and subsidies for employee's emergency needs.
From China, Shanghai
thank u for ur suggestions..........but i want information basically what welfare measures given to the insurance industry ,what can be possible questionnaires for doing project on this topic...............
From India, Madras
thank u for ur suggestions..........but i want information basically what welfare measures given to the insurance industry ,what can be possible questionnaires for doing project on this topic...............plz mail the information woth questionnaire to my mail in
From India, Madras
Community Support and Knowledge-base on business, career and organisational prospects and issues -
Register and Log In
to CiteHR and post your query, download formats and be part of a fostered community of professionals.