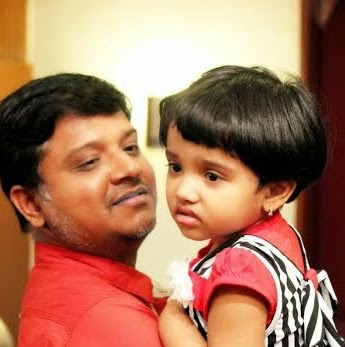 Cite.Co
is a repository of information and resources created by industry seniors and experts sharing their real world insights.
Join Network
Hi,
Can anyone advice me on how an HR should check whether the salaries bieng out to the employees are up to the market standards. what are the various ways of market correction analysis that an HR can do?
This will help me understand whether the employees are underpaid or overpaid as per the market competitiveness.
Regards,
Menta

Hi Menta,
It is very essential to do a market study. You can get in touch with the agencies that are into Compensation Survey and Benchmarking in order to ensure that you are paying the right amount for the particular position.
Some of the names that come to my mind are - Mercer, Hewitt, Ma Foi, etc.
Let me know if you have further questions.
Regards,
Niki

Hi Menta,

Cost of getting the survey would vary and depend on the items included for survey.

Some of these points that you can consider while benchmarking:
- Highlight the jobs which are of utmost importance in the company to get survey. Do not include route jobs
- Have an appropriate mix of organizations to benchmark with
- Highlight what you want to benchmark – salary, benefits, incentive structure, etc.

I would not have any information on the cost involved in conducting such a survey. You might have to speak to these firms listed in my previous reply to get an idea.

It is difficult to get data on the salary structure, gradation, % hike, etc. when an individual does this survey alone.

Yes, you can conduct a survey or obtain information on your own. But this would not be really accurate.

Regards,
Niki

Hi Menta,

iResearch is the market research wing of iVenture Consulting..... iResearch specializes in designing and conducting tailored compensation and benefits surveys for clients to institute competitive and efficient compensation strategy to attract, retain, and motivate key talent.

Our team has designed and conducted compensation surveys for clients on a broad range of topics. Our full range of services involves strategic and tactical compensation practices including executive compensation, employee incentive plans, sales compensation, base pay programs, equity-based compensation, pay and benefits practices, as well as job descriptions.

Services we offer

1. Custom-made compensation survey.
2. Recommendations regarding pay range.
3. Competitive pay analysis and positioning.

These are apart from our total HR consulting services which are as follows....


Staffing - Permanent & Temporary
Executive Search – Domestic & International
Campus Recruitment
Training & Development
Compensation Surveys
HR Event Management

For more info or for a detailed presentation of our services kindly contact Srinath @ 9884452303 or


---
Regards,
Srinath Venkiteswaran
+91 98844 52303
Instead of hiring some private agencies which is costly, my advise is to you can take a help of MT / Summer Trainee by giving him assigment to do comparative analysis of salaries paid by other companies in ur field which is cost effective.
My advise is - you must enroll your company for annual compensation benchmarking through various agencies/vendors like mecer, hewitt etc. these agencies help you not only in mapping your existing structure mapped with the industry but also helps you to place them at certain mid point.
Thanks.
Best wishes
Rajiv Naithani
Manager - People Development (HR)
GlobalLogic India Pvt. Ltd.

Hi Menta,
By simply you can search the jobsites /CV's getting through it. You can take an employee/position/designation and his exp in the same field and you can check with the same criteria in the job sites or the CV's you are getting. If you have access in job sites then give the same criteria and search CV and can go through how much other company's are paying for the position
Mani

Hi Menta,
This is a simple format for comparing salary with other companies. Firstly you should benchmark your company with the other company which is the best in the same sector and then meet the senior most person in that company and try to convince them for a market study on mutual benefits. It may not be easy but still no harm in trying.
Format for Salary Survey:
Salary Survey Report

Company Name & Address:
S. No Particulars Amount in Dhs Other Benefits Remarks
1 Starting Salary
2 Allowances (HRA/Conveyance/Food/Others)

3 Others

TOTAL SALARY (Dhs)
1. Incentive/Bonuses

2 Working Hours

3 Educational Requirements

4 Geographic Location
5 Source of hire:( internal/external)
6 Working conditions
7 Any other
Note: Different Levels of jobs can be included in the above survey.
Regards,
Sree
UAE

Dear friend,

Please workout your pay structure and number of grades in your organizations and pay bands or range for each grade.
Take sample representative jobs which represent maximim jobs in your organization for job matching with other organization.
Select number of organizations you believe are into your kind of business in the region.
Prepare data collection tool. I mean questionaire list all basic salary and benefits compensation components which you feel being practice and kept some room for other unknown practices.
Design questionnire with relevent questions such as percentage to basic salary with minimum and maximum limit for classified grades. or may some components are paid on lump sum basis and the amount not liked with percentage to basic salary shall be properly placed with option-i or option ii etc.
Request participant companies for their consent for participation assuring them that results will be shared with all participant companies for mutual benefits of all organization and secrecy of important data will also be maintained.
Prepare Excel spread sheet for data feeding and calculations and do analysis and diagnosis of data.
Results and findings shall be chacked with justifications.
Then recommendations shall be worked out for above market or below market items.
Calculate cumulative financial impact as total compensation for each benchmarked jobs and arrive at final findings and recommendations.

I hope that the above broader guidelines will enable you to conduct with little home work you can do compansation survey with ease and improve confidence level. You may take help of other Lecturars or Professors from the statistics and mathematica or from IT backgrounds to design e-questionnaire and data analysis results in graphics.

Regards

sawant

This discussion thread is closed. If you want to continue this discussion or have a follow up question,
please post it on the network
.
Add the url of this thread if you want to cite this discussion.