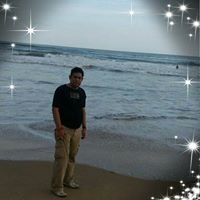 Cite.Co
is a repository of information created by your industry peers and experienced seniors sharing their experience and insights.
Join Us and help by adding your inputs. Contributions From Other Members Follow Below...
Hi

I am doing MBA in HR & Marketing bt HR as core subject.. right now i m doing my summer project in one of the MNC...

I need your help regarding Crisis / Disaster management.. I am supposed to write standard operating procedures on that..

Crisis may include natural calamities such as Flood, earthquake, or fires in the company..
so plz help me to provide some information regarding this..

Thank You

With Best Regards
Shweta:p

Hi, Sweta,
This is for your information. If you want to know any other matters please feel free to contact my e-mail

C. Chatterje
Hello
Here are the tips..
It is most important to have incident management plan which consists the communication plan, the disaster assessment team. the executive management team and disaster notification process.
Incase you need any more info reply me on this post.
Regards
Ashish

This discussion thread is closed. If you want to continue this discussion or have a follow up question,
please post it on the network
.
Add the url of this thread if you want to cite this discussion.