sujeet_rajawat

27
Dear Jantaa
This is wonderful book by Kenneth Blanchard and Spencer Johnson.
The One Minute Manager is still consider in one the best management book ever written...
Really Wonderful.
Kindly Read and Comment...
Cheers
From Nigeria, Lagos
PROFESSIONALS AND BUSINESSES PARTICIPATING IN DISCUSSION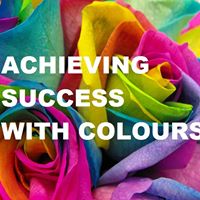 sujeet_rajawat

27
Dear Jantaa Great to see that this book has been downloaded by 40 times....But I am really sad that no one made any posting whether they liked the book or not... ??????
From Nigeria, Lagos
sparky

8
You might also be interested to know that there is a book entitled 'Surviving the one minute manager'
From United Kingdom, Glasgow
lathasri

9
Hi Sujeet,
It was a wonderfull posting,
you don't worry abt the replies, every body who will go through it will definietly reply you, the only reason is it will take time to read.
Regards
Srilatha
From India, Hyderabad
salraj

2
Dear Sujeet Your posting helps a lot in continued learning. Keep up the good job of developing others by such good posts. Regards Raj
From India, Bangalore
mauxin2001

1
Hi There,
I dont have words to say thanks. When I was doing my MBA my dean used to advise us to read this book. I never got a chance to read through this book. I will now because of ur gr8 contribution. By any chance anyone has who moved my cheese. It is an excellent book to read.
Thanks
Mary
From Ireland, Dublin
Sujeet this is undoubtedly an excellent book. The teachings can be put to use in personal n professional life.
sujeet_rajawat

27
Dear All Thanks for your valuable feedback and motivational replies.... I am really thankful to all of you for appreciating my posting.... Thank you very much
From Nigeria, Lagos
This is a wounderful book. I had read it some time back and is very practical . A good guide not only for New managers but also for an experienced one. PSSKumar
Hi Sujit,
My name is Md. Shuja Uddin, I am the HR assistant working in Muscat, would like totell u 1 thing, My boss , HR manager,to look for this book "One minute Manager" if i found here in muscat n read it as it is beneficial 4 u,
I tried a lot to search, but i din found out here in muscat.but today i found out through you, i really appreciate if could send me some more short books relating this book.
thank you so much, i started reading today and will let u know the feedback,
keep in touch
thanx 1ce again

From Oman, Muscat
If you are knowledgeable about any fact, resource or experience related to this topic - please add your views.