octavious

575
Hello,
I am posting the material I have herein on PF ESIC & Labour Law. The materials have been acquired from various source and are contributions of various people
Hope the same helps all the members here in
Thank You
Octavious

For various links to my posts, kindly visit the links provide herein below

Major HR Links

From India, Mumbai
PROFESSIONALS AND BUSINESSES PARTICIPATING IN DISCUSSION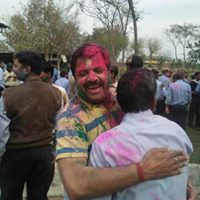 K.SYadav
Management Cum Labour Laws Consultant


dadwal

1
labour laws checklist is very comprehensive n much informative, thnx 4 the same.......keep d gud work up.......
From India, Mumbai
Neetu Singh Gupta

13
Googmorning Octavious, Thanks a lot for valuable information you have provided.You have furnished all info in very precise and easy to use manner. Thanks a ton for it.... Regards, Neetu Singh
From India
ugandhar

4
Its an excellent information, I heartly appreciate your information regarding this postings, Its really really much more useful to every employee and HR members.
Appreciating your postings,
Thanks alot....
From India, Delhi
anurag_suman

3
Thanks for sharing the information. Any additional information on the Labour Laws exclusively applicable to the Ports - Please forward the same!!! Thanks in advance. Regards, Anurag
From India, Jalandhar
Hi Octavious, This post is indeed very helpful. Please could you help me with one more thisng: Is ESIC applicable to BPO industry. Awaiting your guidance.
From India, Pune
lavanyak

1
Dear all Any can anybody help me out regarding the minmum wages for skilled unskilled and semiskilled employees. it is very urgent .... regards Lavanya.K
From India, Bangalore
How calculate the gratuity for a company have 250 employees and submission of annual return?
From India, Gurgaon
Hey Buddy,
What an effort put in by you. You must have saved a lot of time of others.
Hats off to you.
Cheers!!
Can you please help me in knowing about Fixed Term Employment/Hire and how similar it is to permanent hire and different from Contractual Labor. Is it covered under any existing laws? Do we have any law guiding its compensation and leave process?
What all checklist one has to take care of to ensure that everything is in line with Indian laws.
Your help in this regard will be highly appreciated.
Thanks Buddy,
Vin Roy
From India, Jaipur
leo2471983

3
thanks a lot for the relevant info.. it is ppl like u add beauty to this wonderful site.. I appreciate ur work frm bottom of my heartů keep the good work goin.. :-D Leo
From India, Nagpur
If You Are Knowledgeable About Any Fact, Resource or Experience Related to This Topic and Want to Be Part of Such Discussions in Future - Please Register and Log In to Cite Community.