vijeta.mba

1
Dear All,
I am working in an IT company as an HR Executive (single person in HR Dept.). MD want a new appraisal form form and for that he want me to search for companies to which we can outsourse the work of designing appraisal form.
Kindly help me in this.
Thanks & Regards!
Vijeta
New Delhi
From India, New Delhi
PROFESSIONALS AND BUSINESSES PARTICIPATING IN DISCUSSION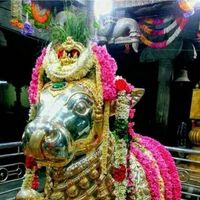 Ankit.Sharma
Resource Management, Leave Management, Recruitments,
Use factoHR and automate your HR processes
Mobile-first hire to retire HR and Payroll software that automates all HR operations and works as a catalysts for your organisational growth.
trisha_hr

21
Dear Vijeta Greetings. In our company we are using the attached Performance appraisal form Any help you require also do mail us so that we can clarify you Cheers Trisha HR Professional
From India, New Delhi
trisha_hr

21
Dear All Greetings. The appraisal form attached for your reference Cheers Trisha HR Professional
From India, New Delhi
chitraeshwaran

3
Hi, I am using a simple and easy format. Just check if it is useful to you.
From India, Bangalore
shijit

121
Please check the following links.
https://www.citehr.com/132536-kra-pe...nt-system.html
https://www.citehr.com/153101-360-pe...ment-tool.html
Regards,
shijit.

From India, Kochi
Usman Naeem

2
Hello All,
performance appraisal forms are very useful attached by trisha and lanwagroup.but i have a questtion,, who answers these questionnaires given in the forms if organisation use 360 aprraisal method
From Pakistan, Lahore
Ankit.Sharma

3
Don't know why its not working for you. I can download it well.
May b you have downloaded something else before this. This site has a rule that you can download only one thing in every 2 minutes, not before that.
Thanks
ANkit Sharma
From India, Chandigarh
Will it be possible to make it likert scale ?
From Philippines, Maligaya
If you are knowledgeable about any fact, resource or experience related to this topic - please add your views.