katyana

35
HI FRIENDS,

The importance of friendly salary package is seen now especially after the introduction of Fringe Benefit Tax.

All those employers who are interested to make available friendly salary package for their employees should prepare special salary package based on tax planning theme especially in the context of Fringe Benefit Tax payable by the employer.

In the first place, the HR friendly modules in the present scenario for employees and directors should cover the theme of

(1) Think and then ink the salary package of an employee

(2) Scrap superannuation fund contributions

(3) Pass on FBT to employees based on CTC concept

(4) Tailor-made different proposals.

The following guidelines will help every corporate taxpayer plan salary and perquisite packages for its employees;

A - Salary Module for Junior Employees .

For all junior employees, the salary and perquisites module should be very simple and easy to implement.

2. Except transport allowance, just add all payments to salary income. Do not give medical reimbursements – let it be added with salary or grant theme medical allowance so as to save FBT.

3. Pay zero FBT in respect of payments to junior employees and thus let 'gross salary' be taxed in their hands – still most of them will not pay any income-tax because their taxable income will be below Rs.1 to 1.35 lakhs (after tax deduction under section 80C).

B – Salary Module for Middle Level Executives

The theme: Mix and match FBT

1. Instead of making payment of 'salary', the total emoluments can be bifurcated so as to suffer a little tax by the employee on perquisites but very less FBT.

2. Consider the following in drafting this module:

• Transport Allowance.

• .MEDICAL REIMBURSEMENT UPTO RS. 15 K PER ANNUM

• FOOD COUPONS

• .LTA AS PER LAW.

(C- Salary Module for Senior Level Executives

1. The theme: A little more pain to bring lower perquisite taxation and increase FBT payout which may be considered in CTC

2. Consider the following:

• Transport Allowance.

• .MEDICAL REIMBURSEMENT UPTO RS. 15 K PER ANNUM

• FOOD COUPONS

• Reimbursements of food expenses in club/hotel

• HRA OR RENT FREE ACCOMODATION

• LTA AS PER LAW.

• UNIFORM ALLOWANCE

• REIMBURSEMENT OF CAR EXPENSES OR CONVEYANCE ALLOW

BY APPLYING THESE U CAN WORKOUT THE BREAKUPS AT DIFFERENT LEVELS

KATYANA
From India, Gurgaon
PROFESSIONALS AND BUSINESSES PARTICIPATING IN DISCUSSION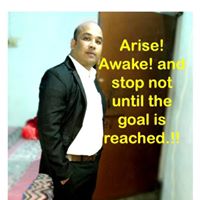 katyana

35
HI Vivek,
FBT is a part of employees,s CTC, so employee can borne the tax.Yes u can introduce the choice pay to your employees, because by doing so, they can opt the reimbursements of their choice and save tax .
In salary breakup the term spl allowance means--- THE REMAINING BALANCE AMOUNT OF SALARY. So if somebody wants to have more in hand salary then we can put the reimbursements amount in that heading.(if he is not willing to take reimbursements).
I do hope that i have clarified your query.
katyana
From India, Gurgaon
Hi Katyana,
Your above suggestion for friendly salary package is fine and really appreciable for your thoughts.
Request you to please revert with the sample spread sheet of the format with necessary calculation steps and formulas.
Please do not think the expectation is too much.
Regards,
Bhaskar
From India, Bangalore
Ram Niraula

2
HI Seniors,
Are there any rules/law of fixing scale of senior management or it depends upon company's profitabliity and capacity??
Also, same on salary break ups...
e.g.
HRA in my company is 50% of Basic
but in Metro city most of the company has 40% of the basic...
Can you give me some idea and the details of salary brreak up format please,
From India, Mumbai
katyana

35
Hi ram,
No there is no such law of fixing salary structure of senior management. It totally depends upon company,s internal policy of compensation.
The percentage of basic varies from 30-60% of CTC. There is no such hard and fast rule on this.
For salary breakup format , pl find the attachement which we are using in our company
KATYANA
From India, Gurgaon
sourabh77

6
Thank you Katyana, information is most useful. Do you think we can also add Child/Children Education for senior members as well in the salary structure? regards Sourabh
From India, Delhi
namitabh

13
THNX A LOTT...FOR SHARING..... PLS KEEP IT UP IN FUTURE ALSO...WHEN INDUSTRY INVENTS NEW COMPONENTS.... REGARDS NAMITABH :):):):):)
From India, Pune
SASHMITA

7
Dear Katyana, Your suggestion is superb, and could you plz throw light on LTA component, when u say as per law? is this the max. limit you r talking about? Plz advise. Sashmita
From India, Delhi
katyana

35
Hi sashmita, Pl go through my posting — — — — -10 THINGS U SHOULD KNOW ABOUT LTA. U WILL GET THE ANSWER OF YOYR QUERY. KATYANA
From India, Gurgaon
0692be9fa1d6b858e9e2581a4

1
Thanks frineds Please if yu acn help in detecting any Salary leakage generally happen at the end of every month ....E.g if payroll cycle if 21st to 20th and by 28 th payroll used to complete now if any employee is on leave or suspension mode for a week and then on 29th they put their paper how could we stop these salary leakage .If you hav any format for these so request you to please share with me as required urgently ..thanks zia Jafri Gurgaon
From India, New Delhi
If you are knowledgeable about any fact, resource or experience related to this topic - please add your views.