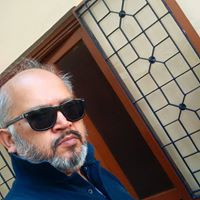 Cite.Co
is a repository of information and resources created by industry seniors and experts sharing their real world insights.
Join Network
Hi HR Folks,
The Sixth Pay Commission have reccomanded 40% hike in existing salary for all of the 45 lakh Government employees with effect from 1st Jan 2006.
Now question is "Should salary of government employees at par with the salary as private sector employees ?"
Do most of them work as the way private employees are working ?
Regards,
DN

"Should salary of government employees at par with the salary as private sector employees ?"
WHY NOT..
Do most of them work as the way private employees are working ?
WHAT IS UR VIEW, HAVE U EVER SEEN THEM WORKING AND WHY YOU FEEL THEY DONT WORK THE WAY AS PRIVATE EMPLOYEES WORK.

Dear All,
I don't think we should generalize about all the govt. servants not working, because if that was the case then all the functioning of Govt. dept would have come to a stand still. There are always some people in any organization be it, Pvt. or Govt. who just take the credit for other's work and simply take home heft salary.
Regards
Anita :(

Hi!
I dont think there should be any problem in increasing the salary of the Govt employee. I have cn that these days in Govt office you get a prompt reply rather than the Pvt firms or offices. Gone are those days whn we were not able to get any proper reply from the govt employees.
Chitra

hi All,
This is a good issue for a debate.
I am of the opinion that the Government employees also deserve a decent salary to have a reasonably good quality of life. This is especially in the backdrop of increased costs ,not just the CPI Index but other costs like education, Health services , travel ,holiday& leisure and ofcourse the cost on housing( which has sky rocketed due to failure of regulatory norms).
But the anomaly in the sixth pay commission seems to be the big gap of 1:12 between the lowest and the highest. it shaouldn't have been more than 8 times . I suggest that those at lower end should get more.
Sri

IIM (Ahmedabad) has compiled six reports based on their studies of various government departments in which they have recommended the application of PAy for performance guidelines.
What do you all feel. Will Pay for performance work inthe government sector ?

Dear Dev,
Do not tar all govt employees with the same brush- No one can ever compensate the belt forces deployed to protect our borders- whether it be the BSF or Army or ITBP etc. No amount of money can compensate my neary 17 years of seperation ( out of the 23 years of married life -when I was in the Army) from my family- just spending a few days of CL or AL (EL) with them
Col Jude

Dear All,
When I ask students "what ails India"
They reply poverty/population and unemployment.
And I reply that "But that's been on for more than 60 years"
How can a problem remain unsolved for 60 years.
Obviously we got it wrong. The problem is poor governance. And India is facing the consequences of poor governance today.
Be it infrastructure / be it disaster management be it justice system which is able to catch the rich and the famous (occasionally) but not the politicians.
Therefore India does not need to worry about the private sector. They take care of themselves. It is the government we need to focus.
We need better teachers / better doctors / better policing and better justice system.
And a better pay to attract them.

True that Govt. employees need better package. Govt may pay whatever their requirements. But after getting this amount atleast all of them should work for what they earned. Govt. employment still attracted by some groups due to its other benefits like more leave, more rest time, job guarantee etc., particularly at Kerala still people prefers govt. jobs rather than pvt. jobs. A Sales Officer quits his jobs and joined as Conductor at KSRTC just becuase of more leave and rest.!!!
Hence the govt while consider paying them huge salary cut the other benefits particularly the leave benefits now they enjoyed.

OUT OF THIS DISCUSSION, A RANDOM THOUGHT CAME TO MY MIND.. CAN ANYONE OF YOU PLEASE TELL ME THAT DO CIVIL SERVICE OFFICES OR GOVERNMENT OFFICES HAVE H.R. Dept?( i am not talking about P.S.U?
This discussion thread is closed. If you want to continue this discussion or have a follow up question,
please post it on the network
.
Add the url of this thread if you want to cite this discussion.