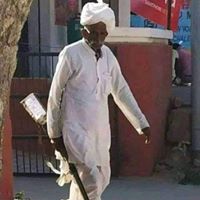 Cite.Co
is a repository of information and resources created by industry seniors and experts sharing their real world insights.
Join Network
Hello Professionals,
recently experienced that some of the employees of one company (manufacturing unit) is giving loans on very higher interest rates to other employees (most of them are workers).
Even the workers who have taken loans have paid the interest more than principal amount and still principal amount is standing due to pay.
This is leading to many issues unnecessary overtime, excessive overtime, poor work culture etc.
Can anyone please advise how can we stop this practice?
Thanks,
Vikrant
From India, Faridabad
These kinds of "side business" culture existing in many industries which is outside the scope of their official capacity. This can be curbed only to some extent and not possible to eradicated totally. May be with some strict vigil in the shop floor and with the cooperation of direct supervisors this nuisance can be eliminated. Above all work ethics should be inculcated in every employee atleast within the periphery.
From India, Bangalore
This discussion thread is closed. If you want to continue this discussion or have a follow up question,
please post it on the network
.
Add the url of this thread if you want to cite this discussion.