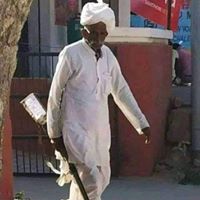 PRIME SPONSOR
-
FACTOHR
- Customised Payroll, GPS Enabled Attendance, Travel, Performance Management, HRMS.
Explore Features

recently experienced that some of the employees of one company (manufacturing unit) is giving loans on very higher interest rates to other employees (most of them are workers).
Even the workers who have taken loans have paid the interest more than principal amount and still principal amount is standing due to pay.
This is leading to many issues unnecessary overtime, excessive overtime, poor work culture etc.
Can anyone please advise how can we stop this practice?
Thanks,
Vikrant

Cite.Co
is a repository of information created by your industry peers and experienced seniors sharing their experience and insights.
Join Us and help by adding your inputs. Contributions From Other Members Follow Below...
PRIME SPONSOR
-
TALENTEDGE
"Interactive Anywhere Learning". Executive courses from top reputed institutes like IIM, XLRI, MICA.
View Courses