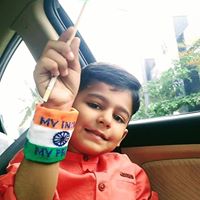 Cite.Co
is a repository of information and resources created by industry seniors and experts sharing their real world insights.
Join Network
If an employee leaves the organisation in 30 days , is the company liable to pay pf?
From India, Gurgaon
If an employee joins a new company and leaves the company within 30 days after getting the salary. is the company liable to pay PF for that employee? in this case, the employee has not shared the UAN details with the organization. We have the Adhaar card through with we can get the UAN and submit But anyways she will not be able to withdraw.
From India, Gurgaon
Dear Anamika,
You should have collected UAN & linked at the time of joining of the Employee.with regard to remittance of EPF Contribution, as Employer you have to discharge your responsibility.Please do not worry about whether Employee gets her Money or not.As Employer you are supposed to deduct & remit contribution in respect of all Employees
From India, New Delhi
This discussion thread is closed. If you want to continue this discussion or have a follow up question,
please post it on the network
.
Add the url of this thread if you want to cite this discussion.