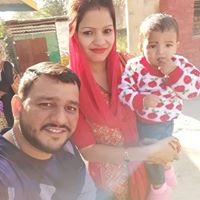 Cite.Co
is a repository of information and resources created by industry seniors and experts sharing their real world insights.
Join Network
Dear Members,
Please if one can guide me "how to pay ESI contribution in case some months company have no work or Labor escaped or Labor Left the company". I am entrepreneur, recently started contracting work. I face labor issues stated above. In this case how can I manage ESI and EPF. At present I don't have any Labor. Kindly guide me with easy steps to manage ESI myself. You know ESI consultant charges a big amount for nothing. Appreciate your help. Thanking you.
Wasique Ahmad Hashmi
Entrepreneur
Hyderabad
From India, Mumbai
Hi Wasique ,
You have to submit a report/letter to concerned ESIC department on company letter head that following months has no contributions of any employees and also mentioned the reason on that letter.
From India, Mohali
This discussion thread is closed. If you want to continue this discussion or have a follow up question,
please post it on the network
.
Add the url of this thread if you want to cite this discussion.