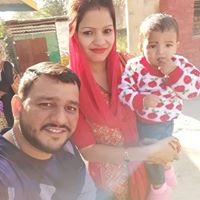 Cite.Co
is a repository of information and resources created by industry seniors and experts sharing their real world insights.
Join Network
This is Nisha, I have gone thru your postings regarding getting ESI & PF no. We already have ESI & PF code no for our establishment and now we started our sister concern in Dec,2017. In our sister concern less than 10 members but now we want to increase number of members. So, what all the process for registration of pf & esi. Then please suggest and what to do now?
From India, Delhi
You can get EPF and ESIC registration number through online process, just go through EPF and ESIC site and download the online process for get the registration.
From India, Mohali
Our employees were paid higher minimum wages than the prescribed for more than 10 years mentioning only (Basic + DA) when we understood the mistake done, a lawyer suggested us to bifurcate and put the balance in separate allowances. and we reduced the basic and DA and paid the PF on this amount . When one of the employee resigned , PF issues came up informing we have to pay the PF on the whole amount that they have received. Can you give your suggestions
From India, Kannur
This discussion thread is closed. If you want to continue this discussion or have a follow up question,
please post it on the network
.
Add the url of this thread if you want to cite this discussion.