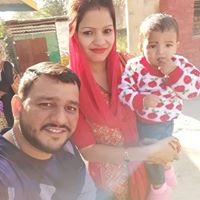 Cite.Co
is a repository of information created by your industry peers and experienced seniors sharing their experience and insights.
Join Us and help by adding your inputs. Contributions From Other Members Follow Below...
Dear All
Greetings !!!
As per ESIC ACT 1948 , Employees those who come under Salary 21,000 or below than this are covered under ESIC medical benefits , there for i am looking for support , how to enroll employees for ESIC Medical facilities , how to generate their E-Pehchan card.
Kindly advice as i need to register my employees for ESIC benefits .
Regards
Shilpi

Hi Shilpi,
For this you have to login your ESIC portal with your company ESIC number and password in esic site- ESIC and generate their TIC form through online process.
This discussion thread is closed. If you want to continue this discussion or have a follow up question,
please post it on the network
.
Add the url of this thread if you want to cite this discussion.