Dear All, Request you to kindly provide me the process and document required for creating the PF code in new location, previously we have tow manufacturing plant and now we have started new plant for another location can we compile contribution under previous PF code or need new registration for new plant.
Thanks & Regards
Kashinath Chandesure
From India, Thane
PROFESSIONALS AND BUSINESSES PARTICIPATING IN DISCUSSION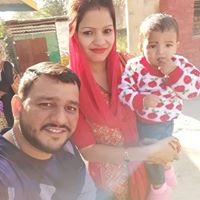 Use factoHR and automate your HR processes
Mobile-first hire to retire HR and Payroll software that automates all HR operations and works as a catalysts for your organisational growth.
Pradeep.kumar

7
Hi Kashinath, Now from Dec 2015 all the process is online for get register with EPF department. You can go through online EPF employer portal for online process for registration.
From India, Mohali
If you are knowledgeable about any fact, resource or experience related to this topic - please add your views.