As per my appointment letter, I have to serve three month notice period or I have to pay the amount equal to my gross salary. I have given 35 days notice & it is accepted by the management. Now I have made the payment for my remaining notice & got the receipt. But in my resignation acceptance mail, they mentioned that the management has its right to hold my resignation during this period & extend my notice if the work allotted to me is not completed.

Meantime there was one external certification audit, for which I did the documentation work & I have prepared all necessary documents for the audit. But unfortunately on the day of audit, my management ask the auditor to revise the audit scope & postpone the audit to one month.

Now I have a fear that they may ask me to stay here still the audit is finished. But I have completed the work & ready to face the audit, they only postpone the audit.

Can they force me to stay in this scenario, if I have already paid my notice pay? If they force what can I do?
From India, Delhi
PROFESSIONALS AND BUSINESSES PARTICIPATING IN DISCUSSION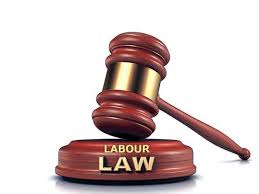 Labour Law Index

180
No they cannot hold you anymore. If they do or force you, you can file a civil suit against them. You can ask for any amount you like if they ask you to stay.
From India, Kolkata
fc.vadodara@nidrahotels.com

733
When the employer has already accepted your resignation and has also agreed for the Notice Period Buyout for the remaining days and issued the receipt of the same. You are free to leave the company on completion of 35 days, legally they cannot bound you to stay back.
From India, Ahmadabad
If You Are Knowledgeable About Any Fact, Resource or Experience Related to This Topic and Want to Be Part of our support system - Please Register and
Log In to CiteHR
.