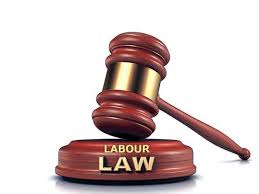 Cite.Co
is a repository of information and resources created by industry seniors and experts sharing their real world insights.
Join Network
Hi,
Can anyone please let me know the answers for the below queries..
- How is PF and ESI handled for part time employee? Will there be any difference in the % of amount deduction for part time & full time employee?
- How is insurance handled for part time employee?
- How is Bonus and incentives handled for part time employee? how much % do we need to pay Bonus/Incentive for part time employee?
With thanks,
Rambu
From India, Pondicherry
See legally this question has to be answered in two parts :-
1) Act does not state the term "Part Time Employee's". So why it does not, because the legislature never wanted to segregate workers on the basis of hours they work. So if there are part time employee, one has to pay statutory contributions for them.
2) So the Acid Test here is again two fold :-
a) He must have a Master - Servant relation with employer. Means in direct subordination. This means he must be kept in muster roll.
b) If he is working as a professional on Principal - Principal Basis no contribution is needed.
along with Trade Union Laws, Registration, Returns & Procedure
From India, Kolkata
This discussion thread is closed. If you want to continue this discussion or have a follow up question,
please post it on the network
.
Add the url of this thread if you want to cite this discussion.