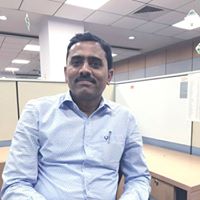 Cite.Co
is a repository of information created by your industry peers and experienced seniors sharing their experience and insights.
Join Us and help by adding your inputs. Contributions From Other Members Follow Below...
Hi, i am new to fbp, can you please help me to add components to my fbp with tax exemption.my ctc is 6lacs include 60k variable pay.my monthly fbp is 26973.I have to declare components within this amount.
Hi Habeeb,
Normally FBP includes below mentioned components. These components normally company would have already defined in their structures.
1.Vehicle maintenance Reimbursement
2.Telephone Allowance Reimbursement
3.Computer maintenance Reimbursement
4.Books and Periodicals
Regards,
Keshav Reddy

This discussion thread is closed. If you want to continue this discussion or have a follow up question,
please post it on the network
.
Add the url of this thread if you want to cite this discussion.