Amit_chobarla

1
Hi all cite HR Member,
Please guide on the notification of haryana govt. on revise minimum wage.(notification no.-No.3/42l83-3 Lab.)
It provide the minimum wage all inclusive. it means i have to deduct epf on full amount as minimum wage. or i can bifurcate it in Basic +DA+HRA. and pay EPF on Basic +Da.
Thanks in advance
Please Reply as soon as possible ,its very urgent.
From India, Gurgaon
PROFESSIONALS AND BUSINESSES PARTICIPATING IN DISCUSSION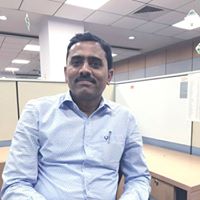 rreddygk

44
Hi Amit,
Govt of Haryana has merged Basic and Dearness Allowance in the new notification. So, You require to keep minimum wages as Basic as authority clearly instructed not to bifurcate minimum wages in the notification. With this you have to pay PF on Minimum wages by keeping Basic salary.
Authority may issue another notification in Jan-16 if there is any variance in CPI points.
Please find enclose the revised notification for your reference.
From India, Bangalore
If You Are Knowledgeable About Any Fact, Resource or Experience Related to This Topic and Want to Be Part of Such Discussions in Future - Please Register and Log In to Cite Community.