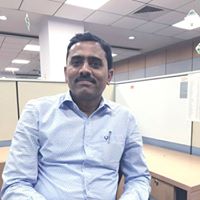 Cite.Co
is a repository of information and resources created by industry seniors and experts sharing their real world insights.
Join Network
Hi all cite HR Member,
Please guide on the notification of haryana govt. on revise minimum wage.(notification no.-No.3/42l83-3 Lab.)
It provide the minimum wage all inclusive. it means i have to deduct epf on full amount as minimum wage. or i can bifurcate it in Basic +DA+HRA. and pay EPF on Basic +Da.
Thanks in advance
Please Reply as soon as possible ,its very urgent.
From India, Gurgaon
Hi Amit,
Govt of Haryana has merged Basic and Dearness Allowance in the new notification. So, You require to keep minimum wages as Basic as authority clearly instructed not to bifurcate minimum wages in the notification. With this you have to pay PF on Minimum wages by keeping Basic salary.
Authority may issue another notification in Jan-16 if there is any variance in CPI points.
Please find enclose the revised notification for your reference.
From India, Bangalore
This discussion thread is closed. If you want to continue this discussion or have a follow up question,
please post it on the network
.
Add the url of this thread if you want to cite this discussion.