Hi sir, I am an MBA completed student. But I am unable to speak English. And I even don't know how to speak English. Can anyone please provide spoken English material and audio material? And please suggest to me what can I do to learn English.
From India, Warangal
PROFESSIONALS AND BUSINESSES PARTICIPATING IN DISCUSSION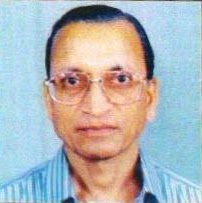 Nathrao
Insolvency N Gst Professional
nathrao

3124
For a person who does not know English you have written well enough to convey your problems.
My advice-join up some English conversational classes and keep practising the language-films,books,magazines etc.
Try hard and sincerely you will learn English.
From India, Pune
Well Noted You may seek guidance from our company Foxtons Consulting Services Pvt Ltd who are engaged in provding training in Spoken English and Computer related courses which in my opinion should address your problem.
Our location:Dinnur Main Road,R T Nagar,Contact nos 98860 41462,98452 02575.
From India, Bangalore
A.K. Gupta

15
Dear "Anonymous,"
You can certainly learn to speak and write in English, but you will have to make serious effort for the same. You can learn the language by reading English newspapers (e.g., The Times of India), good magazines (e.g., Reader's Digest), listening to English news bulletins and discussion programmes on TV. You have to be patient and while reading be careful to note the sentence formation, choice of words, punctuation, grammar, etc. Consult a good dictionary (e.g., Chambers Dictionary) whenever necessary. It will take time, but you will certainly succeed.
Best wishes.
A.K. Gupta
From United States, Des Plaines
V.Raghunathan

1329
Hi Anonymous, There is plenty of material available in Cite HR archives. You can try to access the same. Please try the following also. V.Raghunathan
From India
jidnyasa-nashikkar

1
Hi Anonymous,

You have really mentioned your concern in a good understandable English. Kudos to you.

You can learn good spoken English from an app Duolingo it can be downloaded from Google play store and they teach any language from basic. I have experience it my son is learning German from that app. You may give it a try. It is absolutely free.

Regards,
Jidnyasa
From India, Pune
alok-singh1

66
Hello Anonymous,
As you have done MBA and you have mentioned your concern in a understandable English, So I think you will not have any difficulty in speaking English properly, you just have to put it into practice. There are lots of apps available on the Play Store for this.
You can also join online classes for the same!
Best of Luck.
CHR

656
You can also use https://www.duolingo.com/ - it is an exceptional site to learn any language. The instructions are given in the language you speak.
From India, Gurgaon
If You Are Knowledgeable About Any Fact, Resource or Experience Related to This Topic and Want to Be Part of Such Discussions in Future - Please Register and Log In to Cite Community.