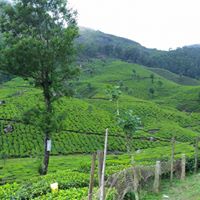 Cite.Co
is a repository of information created by your industry peers and experienced seniors sharing their experience and insights.
Join Us and help by adding your inputs. Contributions From Other Members Follow Below...
Community Prime Sponsors
FactoHR.com
- Payroll Software with GPS Enabled Attendance, Travel, Performance Management, HRMS.
Talentedge.com
"Interactive Anywhere Learning". Executive courses from top reputed institutes like IIM, XLRI, MICA.

Definitely consultancies provides experience,re leaving letter as well as NOC too, but it depends on company and its policy, but any how one wants to have it ,no one should have issues to provide to ex employee for future support as an strong evidence of employement.
You may contact your company, they will provide it.
Best Wishes.
Manish Srivastava
ISO Consulatnt & Lead Auditor
+91- 96707- 66 888

This discussion thread is closed. If you want to continue this discussion or have a follow up question,
please post it on the network
.
Add the url of this thread if you want to cite this discussion.