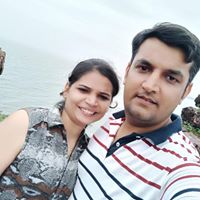 Cite.Co
is a repository of information and resources created by industry seniors and experts sharing their real world insights.
Join Network
Dear All,
Have you noticed, some times you may get e mail from unknown Placement service regarding some opening, ( Being a HR Person ) in a HR related area. They demands your cv and after getting CV they may call to have more clarity about your roll in current organization etc.
After that they may call you twice or thrice for the same opening and get friendly with you.
And spending some time.....they may call you that opening is closed due to some reason....and asking for a help whether your company is interested to get manpower from them....
This I noticed many times....and now I feel this is like a racket....to which we should identified....specially for new HR executives, who looking for a job change...and demoralize after getting these kind of fake recruitment calls...share your exp. whether may be I am wrong.
Manish Bali

Manish, It is true that there is a practice going on in the HR field. It is a Kind of advertisement.
Thats rigit, actually for business developement they take HR Professionals mobile number from Job boards and give them calls for empanalment with thier consultancies. I have been recieving such call. Which is iritating.. but we cannot stop them.........
There is nothing wrong in that according to me. If you do nt have business for them..tell them plain no...he is wasting time...you r not.. regards, Deepak
This discussion thread is closed. If you want to continue this discussion or have a follow up question,
please post it on the network
.
Add the url of this thread if you want to cite this discussion.