imok

77
while searching for various forms under factories act-1948 i came to know that only few form a shred in a single place. so here i attached all forms required under factories act-1948

Form 1 (Prescribed under Rule 3) - Application for permission to construct, extend or take into use any building as a factory

Form 2 (Prescribed under Rule 4 and 12 )- Application for Registration and Grant of Amendment of Licence And notice of occupation

Form 3 (Prescribed under Rule No. 3 (4)) - Certificate of Stability

Form 4 (Prescribed under Rule 5) - Licence to work a factory

Form 5 (Prescribed under Rule 14) - Certificate of fitness for young person

Form 6 (Prescribed under Rule 22) - Humidity Register

Form 7 (Prescribed under Rule 15) - Record of Lime washing, painting, etc

Form 8 (Prescribed under Rule 74) - Report of examination or test of pressure vessels or plant

Form 9(Prescribed under Rule 103) - Register of Compensatory Holidays

Form No. 10 (Prescribed under Rule 10 - Overtime, register for exempted workers

Form No. 11(Prescribed under Rule 106) - Notice of periods of work for adult workers

Form No. 12 (Specified under Rule 107) - Register of adult workers

Form No. 13(Prescribed under Rule 112) - Notice of periods of work for child workers

Form No. 14 (Prescribed under Rule 113) - Register of child Workers

Form No. 15(Prescribed under Rule 114) - Register of leave with wages

Form No. 16(Prescribed under Rule 115) - Leave Book

Form No. 17 (Prescribed under Rule 14) - Health Register

Form No. 18 (Prescribed under Rule 123) - Report of accident including dangerous occurrence resulting in death or bodily injury

Form No. 18 A(Prescribed under Rule 123 (4)) - Report of dangerous occurrence which does not result in bodily injury

Form No. 19- Notice of poisoning or disease

Form No. 20 (Prescribed under Rule 126) - ABSTRACT OF THE FACTORIES ACT, 1948 AND THE KERALA FACTORIES RULES, 1957

Form No. 21 (Prescribed under Rule 127) - Annual Return

Form No. 22 (Prescribed under Rule 127) - Half Yearly Return

Form No. 23(Prescribed under Rule 12A) - Notice of Change of Manager

Form No. 25 (Prescribed under Rule 130) - Muster Roll

Form No. 26(Prescribed under Rule 131) - Register of accidents, major accidents dangerous occurrences

Form 27 (Prescribed under Rule 122) - Certificate of fitness for employment in hazardous processes/dangerous operations

Form No. 28(Prescribed under Rule 115 (3)) - Attendance Card

Form No. 29(Prescribed under Rule 81 A) - Certificate of fitness for employment in hazardous processes and operations

Form No. 31(Prescribed under Rule 129 A Schedule) - Register containing particulars of monitoring of working environment required under Section 7-A (2) (e)

Form No. 32(Prescribed under Rule 127 93(3)) - Details of Closure

Form No. 33 (Prescribed under Rule 132)

Form No. 34 (Prescribed under Rule 22 (1)) - Register of workers employed for work on or near moving machine

Form No. 35(Prescribed under Rule 132 and 133) - Particulars of rooms in the factory

Form No. 36 (Prescribed under Rule 119) - Nomination for payment of wages in lieu of the quantum of leave to which he was entitled in the event of death of worker.

Form No. 37 (Prescribed under Rule 74 - A) - Register of examination of gasholders

Form No. 38(Prescribed under Rule 74 - A) - Report of examination of water-sealed gasholder

Form No. 39 (Prescribed under Rule 122) - Certificate of fitness for dangerous operations

Form No. 40 (Prescribed under Rule 122) - Test Report ……………………….. Dust Extraction system

Form No. 41(Prescribed under Rule 72) - Report of examination of hoists and lift

Form No. 42 (Prescribed under Rule 122) - Certificate of Fitness

Form No. 43 (Prescribed under sub-rule (4) of rules 81G)
From India, Delhi
PROFESSIONALS AND BUSINESSES PARTICIPATING IN DISCUSSION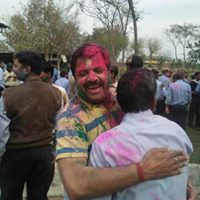 K.SYadav
Management Cum Labour Laws Consultant
Use factoHR and automate your HR processes
Mobile-first hire to retire HR and Payroll software that automates all HR operations and works as a catalysts for your organisational growth.
anujsaini6@gmail.com

24
Dear sir
i am bit confused in factory license, the matter is factory manager has resigned,and now i have to renewal the license, then which form will be use to give the information of the change of manager.
perhaps form no 03.
please clear my doubt
From India, Dehra Dun
K.SYadav

46
Hi
No need to become confuse, Pl submitt the Form2 under Factory Act and Licence fee through Treasury challan which will be verified by the Factory Inspector / AD (I S &H) as per your manpower and sanction load of electricity.
However if your factory in Haryan than you have to upload the same on the site of labour dept.
Apply for renewal before 30th Novemeber for next year and if you are later than 25% to bedeposited as late fee.
From India, New Delhi
balaa1985

2
Dear Sirs, As TN IF Standard, we have to maintain Form 25- B, Could you send it to me. Regards, Balaa HR
From India, Bangalore
visrah

2
Hi....frnds Please guide me about form no-10 under factory act-1948. Is it related with maternity?? we received remark by factory inspector after their visit. Please clear my doubt.
From India, Mumbai
Sanjeev Pandit

1
Dear find this will help you.
From Bonus Act, it can well derived that if an employee getting basic salary of Rs 9000 PM than in that case Rs. 3500 PM should be taken into account for calculation of Bonus. So the calculation of Bonus for an employee who has worked for the entire accounting year will be: Rs.3500 * 12 = 42000*8.33% = Rs. 3,500/- per annum. If an employee has worked for 5 months in the last financial year, will the bonus calculation be Rs. 3500*5= 17500* 8.33% = Rs.1458/- or it should be Rs.3500/- as minimum bonus per year.
Minimum Salary* No. Of Months = Total Amount * 8.33% OR 20% as per Factory rules
Note: if any employee present 20 in any month, in this condition he/she can get the benefit of the bonus on 20 days and the calculation will 3500/31*20, bonus salary*8.33% or 20%.
Sanjeev
HR Executive
Noida
From India, Noida
rakesh_bhagat26@rediffmail.com

62
Dear All, From which website we can download the Treasury Challan for Factory Act Licence (Renewal).
From India, Delhi
Dinesh Divekar

7554
Dear members,
The thread was originated couple of years ago. Lot of changes have taken place in labour laws which includes Payment of Bonus Act as well. Members may not get the updated information. To avoid members getting misled, the thread is being closed.
Thanks,
Dinesh Divekar
From India, Bangalore
Thanks to Mr. Dinesh Divekar, as he correctly pointed out The thread was originated couple of years ago.
and these set of forms are from 2012 and earlier. I believe now most of the Forms need to be Filled up and
submitted online for Example Form 27 Annual Return . Thus Comments to clear up confusiones by
Mr. Dinesh Divekar is highly appreciated, and we thank him for the same. Regards - HR
From United Arab Emirates, Dubai
is this information for any particular state or central law.
From India, New Delhi
If you are knowledgeable about any fact, resource or experience related to this topic - please add your views.