HRD Attestation/Authentication Fom HARYANA

If you have done your education from HARYANA then you need to get the HRD Attestation from the below Address

Shiksha Sadan, Sec-5 Panchkula, First Floor Chandigarh.

Benchmark : opposite BP petrol Pump

Requirements

A) Application Form and Affidavit

B) Passport Size Photo

C) Rs 50 Postal order for each Certificate/degree

D) Attested Copy of Passport

E) 2 Attested Copies of each of Certificate/degree to be authenticated

F) 1 Attested Copy of Final Year Marksheet

G) Copy of Job Offer letter (if any)

Please make a visit to this place before you start with the process of HRD Attestation because the requirements keep on changing

so better make sure what you require to submit.

Application Form -- You can get it from shiksha sadan

Affidavit -- They provide the format

Postal Order -- Purchase it from Post office, nearest one is Sec-4 Market Post office, make sure Postal Order has a stamp on it (when you purchase please check)

Document Attestation and Affidavit -- You can get if from Notary, nearest one is Sec-1, panchkula. Purchase a RS 10 Stamp paper from there and get the affidavit typed on it, catch some advocate there (you can find a lot at notary) and get copy of your documents attested (if not attested earlier) and don't forget to get your affidavit attested from the advocate or someone who

has the authority.

Then come back to Shiksha Sadan, first floor (I don't remember the department name, check with some one there) with all the documents and submit there.

Once all your documents are ok, there starts your real journey to these Government Departments.

After this they will issue a letter addressed to your University (or from where you have done your Education or the department written on your Certificate which you want to get authenticated), they will say that they will send that letter to your university and wait for your verification report from University, once verification report comes, you can get HRD authentication on your certificate/degree.

Sending a letter to university and then getting a Verification Report from University is a very long process, it may takes months or few days or it never comes because you know how these departments work.

So I Suggest you to ask them to give you that letter addressed to your university and personally go to your university and get your Verification Report. Make sure the verification report which you get from your University is addressed and properly sealed in an Envelope (If not sealed then it will not be accepted by Shiksha Sadan)

Once you submit the Verification Report, you can get the HRD Attestation on your Original Certificate.

Hope it Helps.

Gaurav
From Malaysia, Kuala Lumpur
PROFESSIONALS AND BUSINESSES PARTICIPATING IN DISCUSSION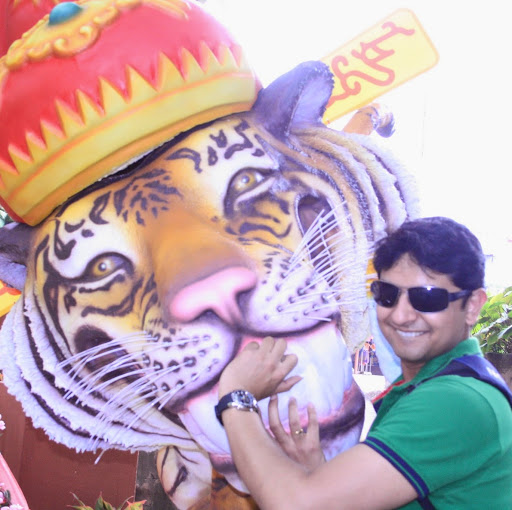 This is really helpful GAURAV but i red this after going through all this hassles. It was really disturbing. God knows how these departments work.

One more thing i want to share here about this Shiksha Sadan. Actually there are 2 Shiksha Sadan offices in same area. One is in Sector-2 and other the real one is in Sector-5 next to CBSE office. Sector-2 office full name is "takniki shiksha sadan". This "takniki shiksha sadan" is not the real one from where you have to get your certificates attested. I by mistake went there and people over there done complete process and get my certificate attested by Mr. K.P. Singh(Deputy director- Technical). They took all my educational certificates attested photocopies along with job offer letter and put their attestation stamp on back of my B.E. certificate .

They all are bunch of lousy government officials. They know nothing. When i went back for ministry of external affairs(MEA) attestation in Delhi they said this attestation from K.P. Singh is not valid (some Mr. Kalia is authorized person for this) and they don't have his signature verification with them. I got completed blank. After around one day search on Google and making around 100 calls to different phone numbers(non of them working) one person picked up the phone and that too the real person(Mr. Kalia). He told me everything about the process and that too in very polite manner.

Next day i went there and done all these formalities:

A) Application Form and Affidavit

B) Passport Size Photo

C) Rs 50 Postal order for each Certificate/degree

D) Attested Copy of Passport

E) 2 Attested Copies of each of Certificate/degree to be authenticated

F) 1 Attested Copy of Final Year Marksheet

G) Copy of Job Offer letter (if any)

Now i have still not visited my university(MDU) because of some on-going employees strike over there. Still to go and lets see what will happen as i have already wasted my one important month.

Also please be aware of Touts who will follow you the moment you enter in MEA department in Delhi. If you don't have any idea of all this then i would suggest you to give this responsibility to some genuine agency but i would suggest you to do this HRD attestation from Panchkula your-self as its a very lengthy process and if you put everything on government official then it will take may be more then one month.

Will tell you more once i complete all formalities.

Thanks

Ashok Pershad
From India, New Delhi
Ok, after reaching MDU you need to directly go to the MDU university and ask anybody about the certificate attestation department. Its better if you know somebodt there otherwise you know verywell how these people works. By luck i knew one person there and he helped me in completing all the formalities there. Had he been not there then i knew i have to stay there for one day. So plan accordingly. Remeber one thing when you get you letter stamped from the MDU then ask them to put it in envelope and seal it because if seal it not there then the people in Panchukla may not accept it and if possible then keep print out of the stamped letter for you future use.
After taking this letter from MDU reach the PAnchukla office in the morning itself so that all formalities can be completed within day itself. They may tell you to come tommorow but if you request them and tell them that you are coming far way then they might give the certificate same day. If everything goes fine then you need to rush the MEA department in DELHI - PATALIA HOUSE near India Gate. Reach there in the morning exactly at 9 am. Timings are 9 to 12 and then in evening 4-6pm. There is long line even if you reach early in the morning and evening. So plan accordingly. Take 2 photocopy of the attested certificate along with you.
Once MEA certification done then comes your respective Culture attestation as they from countries embassies.
Saudi Embassy office is in Vasant Kunj, just check on Google the exact address becauee i don't remeber it now. Here also you will face same problem, nobody will talk to you in polite manner. They have internal corruption where they have assigned different touts to work for your Culture attestation. You cannot do it yourself. I tried a lot but all in vane. So fianlly i have to hire one tout for my Embassy attestation. Before you hire just check the rate by calling all the authorised touts. There are some who are really genuinen. My embassy attestion cost to me only Rs.900. Some were asknig as high as Rs.2000. So just check. All these touts have there Embassy certified Identification cards thats why embassy people allow only these guys to enter their premises. Remeber to give your certificates to them on monday of Tuesday because embassy accept these certificates only on these days and return back only on Fridays. So keep in Mind.
If you are lucky then you will get your country attestation after one week otherwise max. 2-3 weeks. If this is done then all work from your side is OVER. Now comes the turn of your placement consultant to get your Passport VISA. Inform them about it. I get my visa after one Month from some Mumbai company.
Once you get your VISA in your hand then start packing your BAGS. :)
Ufff ek job ke liye itna Maarmaari.. But this is only one time activity guys so chilll.
From India, New Delhi
What Gaurav has quote is correct, I would share my experience aswell...as I was in urgent need of attestation so I pursue accordingly...and I got along myself my friend Praveen who too needed same...When I handed over all my documents they said you would get the degree couriered once attested...but I requested them and explained all the situation... then I really saw the OFFICE-OFFICE seen or even worse then that satire...now they knew my urgency and made all their way to mint money through office boy and in all these play Mr. Kalia was an active player...however...on my constant force they sent the degree via fax to MDU...and said when they will receive verification either from courier or fax then they will approve...till evening 5 o' clock we did not get anything then I decided to go to MDU and left my friend in pachkhula...there also same story, upon enquiry the concerned person said he did not recieve anything then I asked my fried to fax me the fax report then only I found that person was lying...however through rigorous follow-up at 4' o clock I got it verified and send the report back myself through fax which in HRD refused to accept and said they accept seald one through courier..that to I got thru by giving 2000 for each to office boy and got my work done.....finally... BUT MEA IS BEST OFFICE WHERE WORK IS STRAIGHT AND SIMPLE NO NEED TO GET HELP FROM TOUTS...
From India, New Delhi
Can anybody tell me about the process about MDU , means after receiving the letter from Shiksha Sadan I have to go to MDU and collect the stamped letter in a sealed envelope.
So please tell which department I have to go and on which floor and from gate I have to enter.
please help
From India, undefined
I told them that it is clearly mention on this application that envelope should be sealed.
But there say no , and I return to home without sealed this envelope. And on next working day I have to go Chandigarh but cannot say wether they accept my letter or not because it is sealed.
But the main thing about MDU. I think they don't have any problem in completing my work if I offerd "BRIBE" , or under table money . Because I didn't gave any money to these dogs only thats why they didn't complete my work.
So I request to all of you that please don't give them any BRIBE.
and if they were asking for it make a video any then circulate on net.
From India, undefined
Subject: HRD attestation of Degree from Haryana.
This site helped me in getting the basic info about how to start and where to go for attestation.
I went last week to Panchkula for this and i would like to share the info.
Docs required: 2 copy of your final degree, final year marksheet, 1 photo, passport copy, copy of job offer letter, and rs 50 postal order per certificate.
Bettr if you take postal order with you before you reach there else you need to go sector 4 post office to get it which is 2 km from sector 5.

From delhi i started at 6.30 And reach zirakpur at 11.30 Than boarded the citi bus which dropped me at sector 5 bus stop than i hired riksha for 30rs which took me to Shikha sadan sector5, after reaching to 1st floor at 12.15 I asked them for htd procedure and they told to get postal order first as post office dont five those postal order after 1pm so i rush again to neares post office which is in sector4 than again came to shiksha sadan at 12.50.
I fillup the form attached all the mentioned docs attested by self and submit to them. Note, they have not asked for and notary docs which is relief.
Than they ask me to wAIT outside till 3.30 As they have lunch from 1.30 To 2.30 So i came out and had tea and lunch brot from home, note: there is no food court nearby so manage ur own bt u can get juice tea outside.

I again reach at1st floor and wait till 2.45pm than ask for status the people there are supportive and did not ask for any money which was sign of Acche Din relieved!
And the superintendent signed and give me letter at 3.30 And i came home with smile.

Now i have to go Rohtak for further activity and than one more time to Panchkula for stamp.
I believe its not as tough as it looks but yes it takes ur body juice in this dry day .
All the best i will update again after i gets all done.
Prem
From India, Delhi
If you are knowledgeable about any fact, resource or experience related to this topic - please add your views.