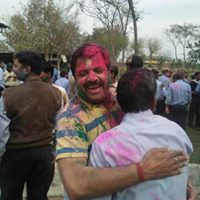 K.SYadav
Management Cum Labour Laws Consultant

Cite.Co
is a repository of information and resources created by industry seniors and experts sharing their real world insights.
Join Network
Hai to All,
This is Suryanarayana Raj,
I am attached the EPF Annual Returns Formats.
These are most usefull to you,
You have to filled up only Annual Return Statement only.It will automatically updated Annual Return Forms Like., Form 3A, Form6A,Challan Details etc.,
Just Chek it Once.....
Note : Don't Seperate Sheets ( E.P.F.Annual Report & Form 3A's because Both are linked Sheets )
Thanking you,
With Best Regards
Raj
From India, Vijayawada
Hai,
Form 9 is the register which as been submit on the coverage period for allotment of PF number. And u have to maintain a extra copy for Ur company record. It's just like Form 5 & 10,You have to update the monthly new joiners and left employee details.
I attached a Form 9 format just check it out...
With Best Regards
Sanoop.B
From India, Madras
Dear
F-9 is an initial document submitted once in the beginning by the Employer. later is updated by the EPFO on the basis of F-5 & 10. The format is available with the EPF & MP Act 1952 as an illustration. It can very well be downloaded form the EPFO website also. It is available with the PF office as well free of cost.
Bhargava
From India, Jaipur
Dear Anuj
Form 9 is a membership record whereas F-3A is individual contribution card submitted yearly with F-6A. It is supplemental to the F-5/10 submitted monthly for any addition/deletion in the P.F. membership. Hence it an not replace the statutory requirement. There should not be any shortcut.
From India, Jaipur
Dear Surya,
This is an excellent job you have done.
I downloaded the same,but found following problems.
1. When I change both the files to another drive, it does not work. It works only in the download folder in the drive I actually downloaded.
2. I have only 20 employees. All other columns remain blank. Difficulties in removing them as they are password protected.
Any solutions for the same. Or can you give me the password.
Regards
Siva

From India, Mumbai
Dear Sivaipm, This is raz, I herewith attached the EPF annual Statement for 30 members as per your requirement. Please go through the same and reply me. With Regards Raj 9059390393
From India, Vijayawada
Form 9 have to submit after new registration
From India, Calcutta
This discussion thread is closed. If you want to continue this discussion or have a follow up question,
please post it on the network
.
Add the url of this thread if you want to cite this discussion.