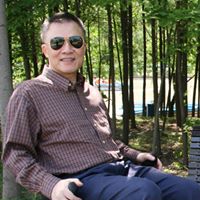 Cite.Co
is a repository of information and resources created by industry seniors and experts sharing their real world insights.
Join Network
Excerpted from Encyclopedia Britannica Article: Fring & Benefit
QTE
Any nonwage payment or benefit (e.g., pension plans, profit-sharing programs, vacation pay, and company-paid life, health, and unemployment insurance programs) granted to employees by employers. They may be required by law, granted unilaterally by employers, or obtained through collective bargaining. Employers' payments for fringe benefits are included in employee-compensation costs and therefore are not usually liable to corporate income tax. If the cost of fringe benefits were paid directly as wages, the worker would pay personal income tax on this amount and therefore have less to spend on such benefits as he might elect to furnish for himself. Thus, the employer can obtain more benefits for the employee with the same amount of money. He can also take advantage of lower group rates for insurance.
UNQTE
John
From China, Shanghai
i m recently working on a project "compensation and benefits"need some guidance regarding framing the questionnaire .advices are invited Thanking you.
From United States, Fort Worth
plz fill the questionnaire (request to professionals from IT sector )
Hi Everyone
I am pursuing my mba-hr and currently doing summer internship from noida.Title of my project is comparative study of compensation and reward system in IT companies.I request professionals from IT sector to fill the questionnaire framed by me. and send to my mail id .
my mail id is

Looking forward to a lot of responses.plz reply.....
regards
ruchi
From India, Delhi
Please provide questionnaire for compensation and benefit for mba program
From India, Jaipur
This discussion thread is closed. If you want to continue this discussion or have a follow up question,
please post it on the network
.
Add the url of this thread if you want to cite this discussion.