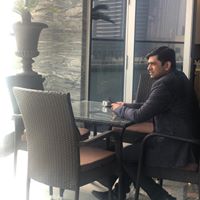 Cite.Co
is a repository of information created by your industry peers and experienced seniors sharing their experience and insights.
Join Us and help by adding your inputs. Contributions From Other Members Follow Below...
Hi, We are planning to give Sodexo coupons to our employees but have no details as to whom to contact and what is the process or limitations. I would appreciate any info in this regard. Thanks.
Saturdays Econiomic Times headlines said that Food Coupons will now come under the tax bracket, so why get into the mess. Simply give the money to the employees.
Many organisations are doing that now.

Sadly nothing. Finance ministry seems to be geeting tough on all the leakages that is taking place in the syste. Sodexo coupons were supposeed only for food items but it was being widely used to buy many other things at the retail mall.
Versy soon the country will have xclear IT process,- which means no more coupons, reimbursements, free trips etc. All will be taxed at the hands of employees.

Is inclusion of food coupons into Tax bracket is for FY 09 - 10 ? or is it just a plan which is not yet in place ?
Hi, our company also provide sodexho meal pass for employees you can check with Mr. Arvind 9886340505, whom I handle for the same.
Look for FBT article on the front page of ET of last Saturday. You can also seach for it on ET website. The taxes has be paid from April 2009. Many compnies have already started deducting taxes.
contact Mr Nikhil Karbhari (Sr. Manager Marketing solutions) hi number is 920818181 he is in Mumbai branch
Hi, if you are in Delhi, the contact details are as under:
Surbhi Jain
Service Vouchers and Cards
Tel ;(D)25755089, 25755086
Mob:+91 9810098068 Fax No: 01125755081


1207&1208, Vikram Tower, 16 Rajendra Place,
New Delhi-110008.
With best regards,
Hi
Contact No in Chennai office 43949014/43949046
Just I am giving the Phone No, But we are facing lot of problem by sending branch by courier it is missing.
My advice to Simply give the money to the employees.
K.V Radhakrishnan

This discussion thread is closed. If you want to continue this discussion or have a follow up question,
please post it on the network
.
Add the url of this thread if you want to cite this discussion.