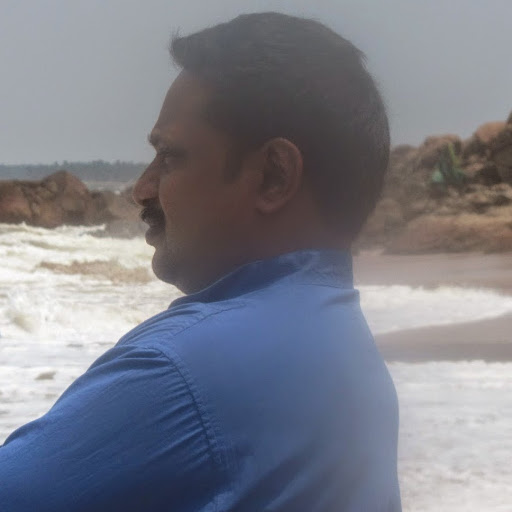 Cite.Co
is a repository of information and resources created by industry seniors and experts sharing their real world insights.
Join Network
Dear All,

I have to start the annual PA in our company. Its a Small IT co with 55 emps.
Please help me out in how to calculate the percentage hike once we get a budget from the finance dept.
For ex:the present monthly salary is 10,00,000 & we want to make it 12,00,000.
How to go about the calculations?
How do we give the percentage hike?
Please advise.. give me the detailed flow of calculations.
Also what should be the % hike of the recently confirmed emps whos salary was increased very recently?
Also please tell me what is the maximum industry standard (20-25%?)
Regards,
Anupama

Hi Anupama,
10,00,000 to 12,00,000 is 20% hike..as per current market situation...it is a very good hike.
The industry standards are different for different areas like sales & marketing ppl do a get a good hike upto 30% at times but depending upon the market situation for systems & HR the standard is 20%.
If confirmed employees are also given a salary hike..then as an exception HR give a nominal hike after having discussions with reporting mgrs

Hike Percentages vary... they depend on the following factors:

1. Market... growth
2. Sector / Industry
3. Function (HR, sales, marketing, supply chain, administration, technology - networking, securities, web, etc.)
4. Performance of the Company
5. Overall distribution amount... w.r.t. the above listed
6. Performance of the individual and ratings
7. Joining date... if someone has joined in between the performance pay cycle or maybe just before the beginning of the last quarter, the individual might not get a hike equivalent to that given to an individual you is being evaluated for performance during the entire year.
8. Most organizations have distributions as per the bell curve

In the current market scenario a hike of 20% is considered extremely good. There are organizations which may end up giving a marginal hike in salary this year or may be an absolutely no hike this year. There are certain organizations which have reduced the salaries... pay cuts - 5%, 10%, 15%, 20% and even 25%. In such a scenario, salary hike is out of question.

Performance Bonus distribution is either being considered in parts... 50 - 60% now and the remaining later. Many companies won't even be distributing a performance bonus.

Regards,
Nikita

Hi Nikita
Consider the following:
1. Present market scenario - Hewit survey says average increase will be around 8.25%
2. Individual performance
3. Strategy of your organisation
4. Functional departments
5. Last year bottomline achievement / current year order booking / backlog
6. Can use bell curve method

Dear Nikita,
Aftercompletion of performance apprisal people will be graded A,B,C,D,E.Employees who arerated between 80-100 are given A and they can be given an increase of 20%.Those who are graded B can be given 15 %,Graded C can be given 10 % D can be given 5 % for E no increase.These all depend on the Top Management Decision.Please collect a new copy from Finance Dept a copy of Budget look in to the provision for Salary,new hires etc ten only you can think of salary hike.If you are

Dear Friends,Its a very good topic, since the new year is started every HR professional is require this type of information to up grading the salaries (increments etc). If any one please give this information in excel sheet will be appreciated.HOPE SHARE WITH THIS CURRENT TOPIC.Regards,PBS KUMAR
Dear Anupama,
I would suggest you discuss with the Function Heads and try to categorise employees based on their performance
eg:
Star - 15% to 20% increment
Performer - 8 to 10% increment
Doer - 5% Increment
Outlier - No Increment
You can tweek in individual increment percentage so that your overall percentae remain well within your budget.

Dear Friends,In my organisaiton I calculate increments reviewing and tracking all previous increments record of each individual. Attaaching my sheet expect will be helpful contribution.
Regards
Brijesh



Dear Members,
In addition to this could anyone share the performance analysis forms used to analyze the employees efficiency.
Also how do you grade the employees in to several categories in a IT concern.
G Priya Maran


91-9941332695
Hi ,
Usually performance is evaluated on the basis of his job role and how does he performe on the same. In addition, you can look at his KRA's and his targets and then based on targets you can see how much has he done from his targets and then decide an increment based on Management.

This discussion thread is closed. If you want to continue this discussion or have a follow up question,
please post it on the network
.
Add the url of this thread if you want to cite this discussion.