alhusseini

14
Hi Everyone... I am back from a round the world trip. I have given several workshops and Seminars on Emotional Intelligence. I have also compiled the attached presentation.
My Best Regards
Dr. Al Husseini
Amman
Jordan:-P:-P:-P
· What is Emotional Intelligence?
· The ability to perceive accurately, appraise and express emotion;
· The ability to access and/or generate feelings when they facilitate thought
· The ability to understand emotion and emotional knowledge
· The ability to regulate emotions to promote emotional and intellectual growth.

Elements of Emotional Intelligence
Personal Competencies:
1. SELF-AWARENESS
Knowing one's internal states, preferences, resources, and intuitions.
2. MANAGING EMOTIONS
Managing one's internal states, impulses, and resources.
3. MOTIVATION
Emotional tendencies that guide or facilitate reaching goals.
Social Competencies:
4. EMPATHY
Awareness of others' feelings, needs, and concerns.
5. SOCIAL SKILLS
Adeptness at inducing desirable responses in others.

SELF-AWARENESS
High self-awareness refers to having an accurate understanding of how you behave, how other people perceive you, recognizing how you respond to others, being sensitive to your attitudes, feelings, emotions, intents and general communication style at any given moment and being able to accurately disclose this awareness to others.
SKILL INDICATORS
· Know when you are thinking negatively
· Know when your self-talk is helpful
· Know when you are becoming angry
· Know how you are interpreting events
· Know what senses you are currently using
· Know how to communicate accurately what you experience
· Know the moments your mood shifts
· Know when you are becoming defensive
· Know the impact your behavior has on others
SKILLS ASSESSMENT
· Do you recognize your feelings and emotions as they happen?
· Are you aware of how others perceive you?
· How do you act when you are defensive?
· Are you aware of how you speak to yourself?


MANAGING EMOTIONS
The capacity to soothe oneself, to shake off rampant anxiety, gloom, despair, or irritability. The ability to be able to keep an emotional perspective.
SKILL INDICATORS
· Able to identify shifts in physiological arousal
· Be able to relax in pressure situations
· Act productively in anxiety-arousing situations
· Calm oneself quickly when angry
· Associate different physiological cues with different emotional states
· Use self-talk to affect emotional states
· Communicate feelings effectively
· Reflect on negative feelings without being distressed
· Stay calm when you are the target of anger from others
SKILLS ASSESSMENT
· Do you use anger productively?
· Can you manage your anxiety in times of change?
· Can you put yourself in a good mood?

MOTIVATION
Be able to channel emotions to achieve a goal; to postpone immediate gratification for future gratification; to be productive in low interest, low enjoyment activities; to persist in the face of frustration and generate initiative without external pressure.
SKILL INDICATORS
· Able to "gear up" at will
· Able to regroup quickly after a setback
· Able to complete long-term tasks in designated time frames
· Able to produce high energy in the context of low-enjoyment work
· Able to change and stop ineffective habits
· Able to develop new and productive patterns of behavior
· Able to follow through words with actions
SKILLS ASSESSMENT
· Are you persistent?
· Do setbacks set you back?
· Can you psyche yourself up?



EMPATHY
The ability to exchange information on a meaningful level. Adept in skills necessary for organizing groups and building teams, negotiating solutions, mediating conflict among others, building consensus, and making personal connections.
SKILL INDICATORS
· Work out conflicts
· Build consensus
· Mediate conflict between others
· Exhibit effective interpersonal communication skills
· Articulate the thoughts of a group
· Able to influence others, directly or indirectly
· Build trust
· Build support teams
· Make others feel good
· Sought out by others for advice and support
SKILLS ASSESSMENT
· Is it easy for you to resolve conflict?
· How well do you give criticism?
· Are you a good listener?
· Do you frequently praise people?


SOCIAL SKILLS
Being aware of other people's feelings and emotions; being able to listen to their feelings; being able to help others deal with their feelings and emotions in productive ways and assist them in increasing their awareness about their own impact on others.
SKILLS INDICATORS
· Able to accurately reflect back to others the feelings they are experiencing
· Stay calm in the presence of others' distressful emotions
· Recognize when others are distressed
· Able to help others manage their emotions
· Be perceived by others as being empathic
· Able to engage in intimate conversations with others
· Able to manage group emotions
· Detect incongruence between others' emotions and their behavior
SKILL ASSESSMENT
· Are you skillful in managing the emotions of others?
· How do you know when your boss is angry, sad, anxious?
· Can you manage an angry group?
· Are you comfortable with your feelings?

Emotionally Intelligent Organizations
The emotionally intelligent work group or organization has a culture that exhibits:
· Organizational Self-Awareness of its internal and external needs;
· Management of Organizational Emotions through leadership, celebration and environment;
· Organizational Motivation through meaningful work and the delivery of incentives;
· Organizational Empathy by maintaining effective and meaningful relationships with consumers and employees;
· Mentoring of Organizational Social Skills through training, productive personnel selection practices, and performance appraisal.


What do researchers and psychologists have to say about emotional intelligence? Psychologists have proposed a variety of definitions, discussed the potential benefits, and offered critical analysis of differing theoretical models. The following quotes are just a sampling of what has been written on the topic of emotional intelligence.


Defining Emotional Intelligence
· David Caruso: "It is very important to understand that emotional intelligence is not the opposite of intelligence, it is not the triumph of heart over head -- it is the unique intersection of both."
· Freedman et al.: "Emotional Intelligence is a way of recognizing, understanding, and choosing how we think, feel, and act. It shapes our interactions with others and our understanding of ourselves.
· Mayer & Cobb: "The ability to process emotional information, particularly as it involves the perception, assimilation, understanding, and management of emotion."


·
The Importance of Emotional Intelligence
· John Gottman: "In the last decade or so, science has discovered a tremendous amount about the role emotions play in our lives. Researchers have found that even more than IQ, your emotional awareness and abilities to handle feelings will determine your success and happiness in all walks of life, including family relationships."
--From Raising an Emotionally Intelligent Child
· McCown et al: "Experiencing one's self in a conscious manner--that is, gaining self-knowledge--is an integral part of learning."
--From Self-Science: The Emotional Intelligence Curriculum
· Salovey, Mayer, Goldman, Turvey, and Palfai: "People in good moods are better at inductive reasoning and creative problem solving."
--From Emotion, Disclosure, and Health, 1995
· John D. Mayer: "An emotion occurs when there are certain biological, certain experiential, and certain cognitive states which all occur simultaneously."
·
·
--From EQ Today, Spring 1999
· Mayer & Salovey: "People high in emotional intelligence are expected to progress more quickly through the abilities designated and to master more of them."
--From "What is Emotional Intelligence" in Emotional Development and Emotional Intelligence: Educational Implications, by Peter Salovey and David Sluyter. 1997
Criticisms of Emotional Intelligence Research
· Hans Eysenck on Goleman's work: "[he] exemplifies more clearly than most the fundamental absurdity of the tendency to class almost any type of behaviour as an 'intelligence'…If these five 'abilities' define 'emotional intelligence', we would expect some evidence that they are highly correlated; Goleman admits that they might be quite uncorrelated, and in any case if we cannot measure them, how do we know they are related? So the whole theory is built on quicksand; there is no sound scientific basis."
--From Intelligence: A New Look, 2000


The Future of Emotional Intelligence
· Peter Salovey: "I think in the coming decade we will see well-conducted research demonstrating that emotional skills and competencies predict positive outcomes at home with one's family, in school, and at work. The real challenge is to show that emotional intelligence matters over-and-above psychological constructs that have been measured for decades like personality and IQ. I believe that emotional intelligence holds this promise."
--From "Emotional What?" EQ Today


From Jordan
PROFESSIONALS AND BUSINESSES PARTICIPATING IN DISCUSSION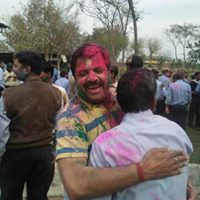 K.SYadav
Management Cum Labour Laws Consultant
Thats an amazing one! Fantabulous PPT. Never have I seen such a wonderful material. Could you please provide me a guide on this PPT? Would like to learn in depth to help myself to be a transformation leader who is emotionally intelligent to help others to succeed in their carreer & life. Heartfelt Thanks to Dr.Al Husseini.
From India, Bangalore
Hi,
Wat an amazing ppt hats off to you, Ive never seen such an elaborate content on EI thanks a ton Doc. but ill be really grateful to you if you could message me test that you conducted as it is not attached n i would like to take that test.
regards
my email is

Heartfelt Thanks Dr.Al Husseini.
From India, Delhi
Thanks! seems to be very usefull for future trainings !
As others comments I would like to find an EI test, including explanations to analyse results, if it doesn't cost too much.
Best regards
Bernard - France

From United Kingdom, London
Thank you very much for such an informative presentation. Its amazing. A simple word klike thank you is not sufficient to compensate for the learnings from this presentation. I would like to have an EI test, including explanations to analyse results on my email id
.
Best regards
Bela
From India, Pune
K.SYadav

46
Dear Dr. Al Husseini Amman Ji
Hearfelt thanks for your valuable contribution not for the HR but every person who understand the subject.
Today Thought:-
" In a bitter world, one drop of true love is an ocean on the desert".
From India, New Delhi
If You Are Knowledgeable About Any Fact, Resource or Experience Related to This Topic and Want to Be Part of Such Discussions in Future - Please Register and Log In to Cite Community.