Hi All,
Despite being in competition with each other , I strongly feel that if all of us can unite and help each other then may be we all can grow much faster.
I am inviting all those consultants who are involved in campus activitites in any corner of india to this platform so that we can share our contacts of companies as well as colleges and help each other overcoming geographical barriers.
All this is based on mutual trust and understanding and I beleive that each one of us will follow the same rules
Plz reply
Regards
Rahul
From India, Gwalior
PROFESSIONALS AND BUSINESSES PARTICIPATING IN DISCUSSION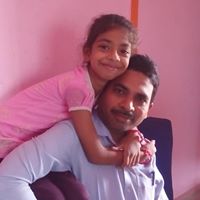 balaram

4
hi all, we are a leading transport company with our own fleet (http://www.pbltransport.co.in) and looking for a Placement Consultancy / Recruiter for Temp-Staffing and Perm - Staffing solutions across India. The consultant must be a specialist in Transport company placements. Usually this positions would be like Driver,Crane Operator,Cleaner,Loading Clerk,Loading Supervisor, Branch Manager, Executive Operations, Marketing Executives, Accountant, Accounts Assistant, Data Entry Operator who should be from similar road transport / fleet. If you know any one you can refer the same to
From India, Visakhapatnam
Hi Sandeep,
Thanks for the reply, however it is not tht complex.
See, you jst have to put ur requirements on the panel with out mentioning the company name and the regions in which u want to have campus. then the person frm tht area can come forward and take the details.
However in case of many consultants from one particular area , its always like normal business, where in we work with those whom we are comfortable with in terms and conditions.
I dnt think there is any harm in trying.
Wht u say?
Regards
From India, Gwalior
Hi Vipin Plz suggest the ways in which the things can be streamlined? Tell in detail abt the paper work also. Lets take an initiative and build a consultants community :idea:
From India, Gwalior
Looking at the market and competition, it's a good thought. Today all consultants govern their business through various networks and to make better use of their database.

Consultants can be invited with better planning and understanding to make more trustable and flexible to share contacts were takings are affix on the official title deed.

Regards, Harish
From India, Bangalore
Thnkx harish
Lets start this thing.
We are planning to have campuses in south india from July 2008 for some big companies who are looking for engg. grades.
R u having contacts with colleges?
Can we discuss rest of the things on mail?
Plz mail me at

Regards
Rahul
From India, Gwalior
Fine Rahul...We can discuss on the mail. Appreciate if you can share the work location and compensation fixed for engg. grades on my mail id
. We've teir 1,2,3 campusese in South India accordling we can organise the fresh graduates.
Regards, Harish
From India, Bangalore
Sandeep Deshpande

1
Dear Rahul,
I am not against the idea or concept. My feeling is if we want to invite on one platform the people who are from same background (as consultants) there should be an objective & common interests. There should be trust between members. There are some regular interactions & some times need to have getogether.
If it can be formalise then I see the benefit of such kind of forum.
This is my views.
Thanks
From India, Lucknow
sudhakarvalmiki

3
Hi Rahul,
Its very collaborative idea to take all the requirements in to one flat form.
We indwell Consultancy services located at Hyderabad, providing Manpower services for last 3 years for IT/ITES and Non IT.
We will be interested for co party association with other consultancies on sharing invoice in 50%-50% ratio.
If you are interested with this you can send your company profile to
.
Thank you
Regards
Sudhakar.K l HR manager l 040-66411229
From India, Hyderabad
Hi Sudhakar,
Thanks for the reply and appreciation,
Plz tell me an appropriate time where in i can call u and can discuss the things. will appreciate if u can provide me your cell number.
regards
rahul
From India, Gwalior
If you are knowledgeable about any fact, resource or experience related to this topic - please add your views.