Is there is any law of completing the full and final settlement in two days after the employee left? Please explain with the new policy.
From India, Delhi
PROFESSIONALS AND BUSINESSES PARTICIPATING IN DISCUSSION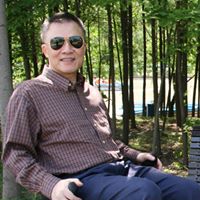 nanu1953

297
In new labor codes it has been mentioned which is yet to be implemented. Please read all four codes to know the new rule.

S K Bandyopadhyay ( WB, Howrah)
From India, New Delhi
John Chiang

30
Dear all,

Supposed below could be considered as a reference whilst both exit interview and pay upon termination will be implemented.

EXIT INTERVIEW
Immediately upon receiving notice of resignation, supervisors should submit Personnel Action Form to the HR officer who forwards it to the Employment Unit of the HR Department. Receipt of this form prompts the arrangement of an exit interview conducted by the HR Department.

Exit interviews are designed to provide employees with information concerning benefits and other aspects of separation including conversion or termination of insurance policies; pay due at that time; employee banking accounts; identification for Unemployment and Disability Insurance purposes; profit sharing; retirement benefits; conversion of and the like.

The interview is also useful in obtaining information that may assist the Company in reducing turnover and improving employee morale.

When possible, exit interviews are conducted at the HR office. If time or location makes it impossible, the interview may be conducted by phone. When circumstances preclude these two options, the necessary information is sent by mail.

PAY UPON TERMINATION
The final payment is a combination of salary. the week of "lagged" payroll and the vacation pay allowance, if any is due (Company policy does not provide for severance pay). The basic for final pay is the information the supervisor submits to the HR Department on Personnel Action Form. The Employment Unit, in conjunction with the Payroll Unit, determines the final pay and conveys this information to the terminating employee at the exit interview.

The employee is paid on the next scheduled payday as required by law. Except for amounts representing days without pay and/or the salary, the advance has given employees active at the time of the biweekly payroll conversion, and terminating employees have full access to the funds in their Employee Checking Accounts.

Best regards,
John Chiang
From China, Shanghai
If you are knowledgeable about any fact, resource or experience related to this topic - please add your views.