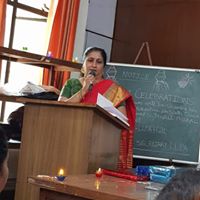 Prime Sponsor
-
FactoHR.com
- Payroll Software with GPS Enabled Attendance, Travel, Performance Management, HRMS.
Explore Features
Cite.Co
is a repository of information created by your industry peers and experienced seniors sharing their experience and insights.
Join Us and help by adding your inputs. Contributions From Other Members Follow Below...

What was your role and designation? Were you in a supervisory role or any other role? You have to share that information first to advice you properly.
Warm Regards
Bharat Gera
HR Consultant
9322404765


Since you were working in HR, you must be aware of Labour Laws. Please contact some good advocate who deals in employment related matters may be able to help you. In my opinion you can approach labour department also a workmen and raise an industrial dispute for recovery of dues.
Warm Regards
Bharat Gera
HR Consultant
9322404765


As per the provisions of Industrial Disputes Act, closure compensation is to be paid for closure of the establishment @ 15 days salary per completed year of service, plus one months notice pay if no notice is given, in addition gratuity if applicable, earlned salary, leave salary, prorata bonus is required to be paid. If this is not done the closure will be illegal and the workers can approach Industrial Court for their dues and ask for full salary till the dues are settled.

Prime Sponsor
-
Talentedge.com
"Interactive Anywhere Learning". Executive courses from top reputed institutes like IIM, XLRI, MICA.
View Courses
This discussion thread is closed. If you want to continue this discussion or have a follow up question,
please post it on the network
.
Add the url of this thread if you want to cite this discussion.