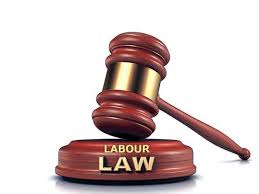 Cite.Co
is a repository of information and resources created by industry seniors and experts sharing their real world insights.
Join Network
This company X is registered in Hyderabad and has a branch in Bangalore. However the company has not been registered in Karnataka. Even the PF of employees is in Hyderabad. The organization is in the ITES sector.
1) Is it legal to operate in Karnataka in this manner?
2) If I have to report this who would that be?


If the company has Registered office in Hyderabad & if at all there are any branch offices in Bangalore the following registrations in Bangalore is mandatory
1) Registration with Shops & Commercial Establishment
2) Registration of Professional Tax (Both EC & RC)
3) Trade Licence Certificate
4) Sales Tax if applicable
PF can be contributed in Parent company & there is no harm
From India, Bangalore
Now in Karnataka to my knowledge ITES companies are exempted from any compliance under Shops and Establishment Act. But they have to apply for P Tax. Also there is service tax and sales tax. So if you are sure that they are carrying any illegal activity or carrying any activity illegally. First contact area Police Station and lodge a GD. Then they will take care of rest. No other department can directly take cognizance of your complaint as you lack locus standi.
From India, Kolkata
This discussion thread is closed. If you want to continue this discussion or have a follow up question,
please post it on the network
.
Add the url of this thread if you want to cite this discussion.