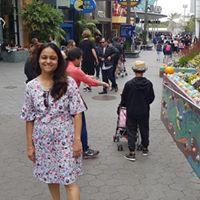 Cite.Co
is a repository of information created by your industry peers and experienced seniors sharing their experience and insights.
Join Us and help by adding your inputs. Contributions From Other Members Follow Below...
hi
i m doing my MBA & currently doing project in a bpo company.. my project title is stress and its management in bpo... i need some ideas to prepare questionnaire with its validity.. kindly guide me....
regards
vihasini

Dear Vihasini,
Greetings!
Sample Stress management Questions are as follows :
1. Do you have the time you need to do work without interruption?
2. Do you have the time you want with your family each week?
3. Do you have the personal time you would like each day?
4. When you are interrupted at an activity, do you respond with anger?
5. When you are asked to do something unplanned, do you respond angrily?
6. When you are given an unexpectedly large project, do you get tense?
7. Do you respond in a positive manner when asked to do something for which you lack training?
8. Do you accept with a healthy attitude circumstances that cannot change?
9. Do you proactively respond with positive power to stressors?
10. Do you plan your life each day, and work out that plan?
You can visit : http://nih.gov <link updated to site home>
Hope this well help u.
Rgds,
John N
Dear Vihasini,
please refer Udai Pareek, Tools & Instruments in HRD, you will get very good standard questionaires which will solve your purpose, even i used the same for preparing the questionaire.
Rashmi

Dear Vihasini,

stress is an occupational health issue, therfoire the sole correct approach would be to conduct a scientfic study inc all physical/ mental etc parameters of health. ther are various bodies in India and abroad who conduct research on the same.

Indian Journal of Occupational and Environmental Medicine, DGFASLI (part of Central Labour institute,Mumbai), National Institute of Occupational safety and health (US) etc are good repositories.

pls bear in mind that occupational health issues require tremendous time and technical resources and cannot be subsituted by qualitaive data alone.

remember we get a medical checkup of an employee done when he joins service, the same is repeated evey six monts and if the results are aggregated/ collated over the entire region and internationally over similiar work activities then we arrive as to what are the primary irks in the area.

I am trained on occupational health n safety OHSAS 18001(CII) and would be glad to offer additional help

suryavrat

I am doing my summer project in raymonds on occupational health and safety could u please help me out in making the quessionaire.
This discussion thread is closed. If you want to continue this discussion or have a follow up question,
please post it on the network
.
Add the url of this thread if you want to cite this discussion.