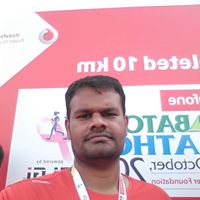 Cite.Co
is a repository of information and resources created by industry seniors and experts sharing their real world insights.
Join Network
Respected all,
In my comapany, we were paying Rs.20,000 p.m. as basic salary to an employee. The same is already paid for the period April- October. Now the employee wants the salary restructure so that he can take the benefit of Medical Reimbursement, Leave travel concession, etc. which are exempted under the head salary.
Can we reduce the basic to Rs.15,000 p.m. for the remaining period of November-march and pay the balance Rs.(5,000*5) i.e. 25,000 for remaining five months as medical reimbursement and leave travel concession.
Please help.
Regards,
Jyoti

Dear Jyoti, Good Afternoon!!! kindly confirm that you are giving Rs. 20000/- as Basic or gross with any bifurcation..??
Yes; you can restructure the salary.
For more information in this regard or reference on salary administration info, you may visit this payroll resources page

Absolutely right Bhoopender. If an employee is member of EPF then PF contribution can not be reduced in any case which is directly related to Basic Salary.
If not then it can be reduced.
Regards
Pradeep

Thank you for the replies.
Please note:
The employee is not a member of EPF.
Rs. 20,000 is given as gross salary without any bifurcation.
Professional Tax of Rs. 130/- is deducted since it comes in the slab of 15000-25000.
No TDS ahs been deducted till now.
Bonus is separately paid @ 12.5% of (20000*12)
So can I restructure the salary as:
Basic Salary: 16000 p.m.
Transport Allowance: 1000 p.m.
Medical Reimbursement: 15,000 p.a.
Leave Travel Concession: 20,000 p.a.
Regards,
Jyoti

Dear Jyoti,
Hi....
This is not possible....dear....bcoz...it will make affect on his/her compensation structure.....
Although, some organizations are giving LTC as per their norms and even it pays in every two years after confirmation of the said employee...
kindly check with ur HR Head and employee's Appointment letter...then only u can take right decision.
Rgds
Bhagwan Tolani
SR. HR.
TM Group

Hi, I have attached the best compensation structure. Rgds, Arul D.
The employee has no problem as he is doing so only for taxation benefit. So can I reduce the basic salary as given above in the middle of the year. Regards,
Hi Arul The CTC breakup is perfect except Max. exemption of Conveyance Allowance shown as Rs. 800/- which is pm ie Rs. 9600/- pa Chandrakant
Basic salary can not be reduced beyond the limit of the amount on which PF is already deposited in earlier months Best Regards Ashok
This discussion thread is closed. If you want to continue this discussion or have a follow up question,
please post it on the network
.
Add the url of this thread if you want to cite this discussion.