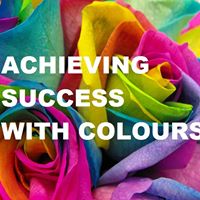 Cite.Co
is a repository of information created by your industry peers and experienced seniors sharing their experience and insights.
Join Us and help by adding your inputs. Contributions From Other Members Follow Below...
I was going through this book from Rhonda Byrne. However I found that bigget challenge with the Law of Attraction, is it works with positive thoughts as well as with negative thoughts, however more than often we are generally possessed with negative thoughts , hence generally negative thinks happens with us more frequently. What do you suggest, how is the book or Law of attraction in general.
Please take a look at the pdf from one the sites of Law of attraction which claims you can see aura around each of us. Try this and share what is your observation.



Hi Rajeev, I think law of attraction is true and it works.but most of us see it as a sort of magic and do not believe that concept. What do you think about law of attraction??? Regards, Nisha
Hi Rajeev, Thanks . I am enclosing a small presentation on handwriting analysis . Happy reading....... Regards, Sheel 9833589787 ( Handwriting analyst)
Hi Sheel
Very interesting! A good information for recruitment & selection! Thanks a lot ,
Further to this information, Can you able to provide interpretation of different styles (mostly appeared) of handwriting with the photo graph

With best regards
Vijayan KT :)

Dear Rajeev,
Thanks for the post.
Rajeev, do you have some spiritual stuff like Reiki (A japanese Healing technique) and other alternet occult science healing technique. as i seen your post Aura reading which is related to spiritualilty.i thought you may have something on it.
regards,
Amarjeet+1-9818699963

Hi Vijaynan,
Thanks a lot for the feedback.
I am a handwriting analyst and you know that human being are one of the most complicated and sensitive issue.
It would be good to restrain ourselves from making a final judgement about somebody based on certain letter formation only.
Each person has got strengths and weaknesses. We as a handwriting analyst , weigh various strengths and weaknesses , before we reach to
final conclusion.
Regards,
Sheel
9833589787

hi
law of attraction really works well and to keep the negative thoughts aside affirmations are the best tools
I am reiki practitioner and following are the links for details on reiki
Welcome to Ajit Upadhyay's Home Page
lifepositive.com
regards
Nidhi
Hi friends ,
For those of you interested in spiritual learning , I would strongly recommend them to learn brahamavidya.This is somewhat similar to reiki .Please visit the " www.brahmavidya.net " .
The course is very economical as compared to Reiki and very very useful to keeping us healthy and positive.
Regards,
Sheel
9833589787
Dear Mr.K V SURYANARAAYEN, Would you mail me more info on LOA in PDF format. Regards, Sheel 9833589787
This discussion thread is closed. If you want to continue this discussion or have a follow up question,
please post it on the network
.
Add the url of this thread if you want to cite this discussion.