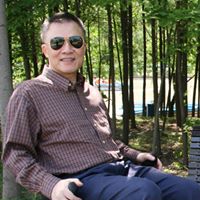 Prime Sponsor
-
FactoHR.com
- Payroll Software with GPS Enabled Attendance, Travel, Performance Management, HRMS.
Explore Features

I've tried a lot ponder over this question but i could not reach to a convenient answer.
Please seniors, can you kindly share with me your opinions on whether WE SHOULD ADMIT A MISTAKE AT WORK.
Kind Regards
Avarna

Cite.Co
is a repository of information created by your industry peers and experienced seniors sharing their experience and insights.
Join Us and help by adding your inputs. Contributions From Other Members Follow Below...

assume you have made a mistake and if it's been identified by the superiors, then the best thing is admit it. tell them that you won't repeat it in the future
hopefully they will forgive you


Yes one should admit the mistake at workplace. But be polite and see to it that it is not repeated. If its repeat and time and again one has to say sorry, then that person will loose the confidence of seniors or collegues even if he is genuine person.
Regards,
Harshad


I got 5 responses and all of you advised to admit the mistake.
I'll go for it....hoping to be forgiven.
Special thanks to Sparky whose response was quite motivating. Thanks loads.
Regards
Avarna


If it a mistake and you did that without your knowledge then why to worry. You can just take it like "It's just a Mistake"... Admitting a mistake is a best quality of a human being..
I sincerely appreciate that you took this topic for discussion on to the mistake which you have done.. Rock on dude..... ;)


If you do something wrong, accept it and sincerely apologize. Take responsibility for your actions that resulted in the wrongdoing. Analyze it, figure out how to make it right and do whatever it takes to make it right. And never repeat it.


Prime Sponsor
-
Talentedge.com
"Interactive Anywhere Learning". Executive courses from top reputed institutes like IIM, XLRI, MICA.
View Courses
This discussion thread is closed. If you want to continue this discussion or have a follow up question,
please post it on the network
.
Add the url of this thread if you want to cite this discussion.