Dear All,
I am writing to you from a Micro finance Company. We give loans to poor urban working women purely on group guarantee.
There are staffs who had committed fraud in terms of collecting the installment and deposit amount from our customers and not crediting that to the office account.
We had engaged few legal consultants on retainer ship fee basis.
Now it is felt that nothing is working from the legal advises.
Would you have any suggestions how do we recover such huge amounts. Please note these staffs are no more working in our company.
Your suggestion is this regard will be highly appreciated.
Regards,
K J Manoj
From India, Bangalore
PROFESSIONALS AND BUSINESSES PARTICIPATING IN DISCUSSION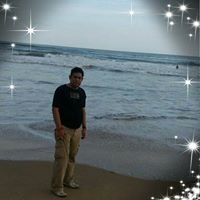 FYMC-HR
Hr - Bulk Hiring / Turn Key Assignments
sujoydas

1
Dear Manoj, How can I as an investor invest in the Micto Finance Co? Do lemme know. Regards, SD..
From India, Bhubaneswar
rashidmusa

8
Most of these kind of transactions are landed into trouble as explanied. Your promoters have to think 1000 times of risk management and before appointment of agents who collect sum from people.
You as company never bother of peoples money because you took everything causal instead of your busines promoters your employees run away with money. because they must have sense of similar approach of promoters intention if he can think of absconding why not employee.
In this case the first escape will be a winner. Promoters approach is exposed in this case they also thought why to bother of security for peoples money because they had similar intend as it often happens to such schemes.
Rashid

From Saudi Arabia
Shashidhar_s

4
Hi Manoj, File the police case through your customers. Based on the complaint police subject your old employees to enquiries. — - Shash
From India, Delhi
chandan_chatt

3
Mr. Manoj,
Lodge a FIR against that employee, and persue against him a domestic enquiry because if you terminate, you will have no relation interms of service. Only one case will run in terms of law. If want to take back your money, you may take help from my end through phone. (9903467967)
Regards,
C. Chatterjee
raykumar

1
Dear Manoj.
Speak with this person, discuss along with the legal department and the capable senior most person of the organisation, see if any thing concrete could be generated from him, if yes, then good or else, before sending the legal notice to him, warn him that he would not be able to do any job / get any loan from financial institution etc in his life time and if still the person doesnot listen, Send one legal notice to his home by Registered Post and By Certificate of Posting, and issue a notice in all the Newspaper that , that perticular person is not associated with your company, stating that this person has digested the company's money and request other to beaware with this person in case they employ him which is sole at their risk and responsibility.
Regards
Raykumar
From India, Hyderabad
Dear Sujoy, Could you please send us your profile and more details on you as an investor so that I could take it forward with the management. Regards, Manoj
From India, Bangalore
Hi
It is comparatively simple to handle. When you recruit collection agents, be very clear about the identity of the person selected and obtain two reasonably clear references, all with proper address references.
Collect 3 undated blank cheques from the employee, favouring the Micro Finance Company, leaving every thing blank except the employees signature. Once a default in collection and non credit is observed, warn the employee that the cheque will be presented for clearing, if not solved, present the cheque and proceed under NIAct. It is a criminal offence. At the time of collecting the blank cheque from the employee collect a letter from the employee that he is providing the Micro Finance such and such Blank cheques which can be presented if a default occures. That is all to end this menance I presume.
Stephen Jose

From India, Attingal
Dear Manoj

Before hiring any employee what i have thaught that all verification has been done by the employer.but in your case this is very genuine because in MFI all cash are transacted by Field staff.i dont have any suggestion regarding this issue (Except lodge FIR ) because The candidate have left job.but in future no more chances of this type of fraud you have to change mechanism of joining your field staff.there should be one or Two month prior notice employee has to give to employer.this should be mention in Offer letter and Joining letter.
From India, Delhi
BADLOOSER

15
ALL MICRO FINANCE COMPANIES ARE MONEY EATERS AND CHEATING POOR PEDLERS AND HAWKERS. THEY COLLECT MONEY FROM POOR PEOPLE AND MOST OF THEIR AGENTS OR COMPANY ITSELF ABSCONDING ONCE THEIR DATE OF MATURIY FOR FULL PAYMENT ARRIVES..:confused:
AVERAGE LIFE OF SUCH COMPANIES ARE 4 TO 5 YEARS BECAUSE MOST OF SCHEMES ARE FOR THESE DURATIONS SO THEY COLLECT MONEY DURING THIS PERIOD AND ON THE DAY OF REPAYMENT ABSCOND.................. :-D
From Saudi Arabia
If You Are Knowledgeable About Any Fact, Resource or Experience Related to This Topic and Want to Be Part of Such Discussions in Future - Please Register and Log In to Cite Community.