gauravarora

4
hi seniors
im working as an hr manager in hotel industry in mumbai. in our organisation we r having two types of employees one is temporary and other is probation /confirmed employees.
when we recruit new employee in junior post like bell boy ,housekeeping boy or steward etc we put them on temporary period for 3 -4 months to check wether that employee is suitable or not.and in this 3-4 months we dont issue him appointment letter, salary slip, id card, leaves, p.f., esic, p.tax etc . and if he is found satisfactory in these months then we give him all these things along with fresh appointment letter. we r doing there things bcoz attrition rate is very high in hotel industry for junior staff.
so seniors pls suggest what we r doing is alright or it has to be amended as per labour laws.
gaurav.
From India, Pune
PROFESSIONALS AND BUSINESSES PARTICIPATING IN DISCUSSION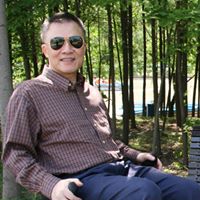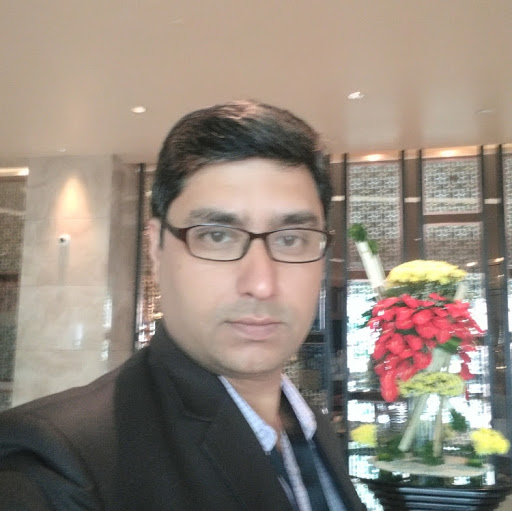 Use factoHR and automate your HR processes
Mobile-first hire to retire HR and Payroll software that automates all HR operations and works as a catalysts for your organisational growth.
sam dsouza

2
I think its not right bcoz if a person appointed for temporary or trial purpose commits any crime like theft etc then how will you prove that he was your employee in front of police or law.its totaly illegal and can give rise to many troubles.HR personnels will be in trouble for doing things like these bcoz if anything serious happens then HR personnels will be questioned for any trouble created by them.
From India, Delhi
Gaurav, this is unacceptable what is being done to temporary employees as pf/esic is deducted from the day one of the employment no matter if the employee is on contract/ probation or permanent. This might be the reason of high attrition that they aren't treated as an employee.
From India, Gurgaon
p ramachandran

63
Dear friend,
Dont keep any employee without appointment letter,esi,pf since you are in Maharashtra wherein the PULP Act is very serious.
Issue appointment order to them with a clause of Probation period for one year/six months and the confirmation is based on his best performace with the ultimate satisfaction of the management.
In case they found suitable after a year/sixmoths probation, issue them with a confirmation of service letter + an increment in pay - let them continue in service as permenant employee.
otherwise, terminate them with a letter stating their performance during the period was not satisfactory to the management.(here you may have a documentary proof for their poor performance by keeping a test)
From India, Madras
Dear Sam dsouza,

Every company has the different mode of action on employee recruitment process. As your problem has part of this process.

As from law point of view it is not the good practice as you adopted. But Ya.. there may be some instance where I also have to recruit some temporary staff, on contract basis.
In that case our organization hire's the people through the resource companies with a mutual agreement.

Agreement: The main two points which is noticeable in this agreement is -
1) The sole responsibility will be undertaken by the service provider, &
2) We can also recruit the same person into our organization after paying the said contribution (contribution money will be varied according to the profile of the employee working in our organization on good faith).

I can send you the copy of agreement if you required so.

Mannu Negi
From India, Delhi
Hi Gaurav,
Well in this case you need to give them offer letter saying that u will in probationary period for this many months and based on your perfromance you will be given appointment letter and other benefits
But yaa if something goes wrong during working hours then you will be caught example if your employee meet with an accident etc so better not to take chance i would suggest.
From India, Pune
GOWTAMTULUGU

1
Hi Gaurav,

I am not much found of the labour laws but through my regular learning I can accept with the answers given by few of our HR Mates.

What would you do if something mischief happens by the employee whom you cannot prove as your employee?

Usually in most of the companies, eventhough if the employee is on contract basis - an offer letter has to issued which states that he will be on contract pay rolls for sometime and then he could be made permanent based on the performance.

There is not harm if you could release an offer letter to the employee(contract).

Once the employee joins your Hotel, you can get the relevant signatures - ofcourse not much paper work is required for this. Its just to ensure that you will not face any legal issues.

Eventhough the employee is off role, companies are suppposed to pay PF and ESI or whatever .. that is a mandate now-a-days and for this there is salary grid also...its better if you could refer any of the postings related to Provident Fund by our CITEHR Mates...so that you can have a much more clarity on this....

_ Gowtam


From India, Hyderabad
hi this is totally against HR practices & legal compliances. if something happens to them, who is going to answer ??? Regards manish
From India, New Delhi
your orgn is having extremely bad HR practice....what ever the attrition rate maybe, your orgn can not play with the life and carreer of human.. for a example if some one dies or something wrong happens in the workplace during working hour.. as they are not having any probation/appointment letter, they wount be treated as an employee in the court of law and are not lible for any statutory and mediclaim benefit.
This is complete exploitation of workmen....and also not a good organisation for you to learn fair HR practices .
Regards
Debasis Panigrahi
From India, Bangalore
bhagwan_07

51
Dear Mr. Gaurav,
See, its very true that attrition rate is very high in Hotel Industries.
There are so many reasons behind of this type of environment :
a. Not very High Eductated
b. Belongs to low middle class
c. Ambition for Fiver Star Hotels
4. etc.
So, for these kinds of reasons they joind only for little exposure they joined small hotels and after few months they move on some big hotel like in mumbai if take instance Leela, Hayat etc.
Rgds

From India, Mumbai
If you are knowledgeable about any fact, resource or experience related to this topic - please add your views.