CiteHR On Your Desktop - Get Live Updates From CiteHR
Get updates on the latest HR discussion topics on CiteHR right on your desktop. The application wil display pop-ups like you get with your yahoo and msn messenger clients keeping you up-to-date on what's being discussed on CiteHR. Imagine having your computer connected to the massive CiteHR Network and getting updates from all the HR folks around the world! It doesn't get better than this!
You can even add rss feeds from other websites
CiteHR Desktop gives you the facility to add other website rss feeds. This way you can keep up to date with the latest posts on your favorite news websites or your favorite blogs.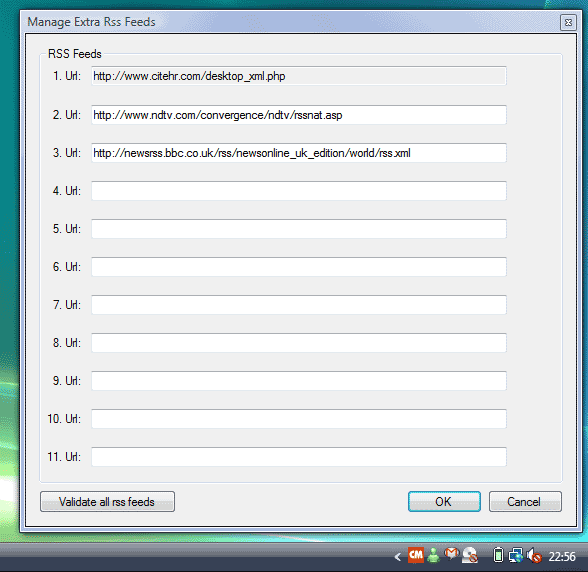 View display history
If you think you have missed anything - don't worry - just review all the latest downloaded topics in the history window.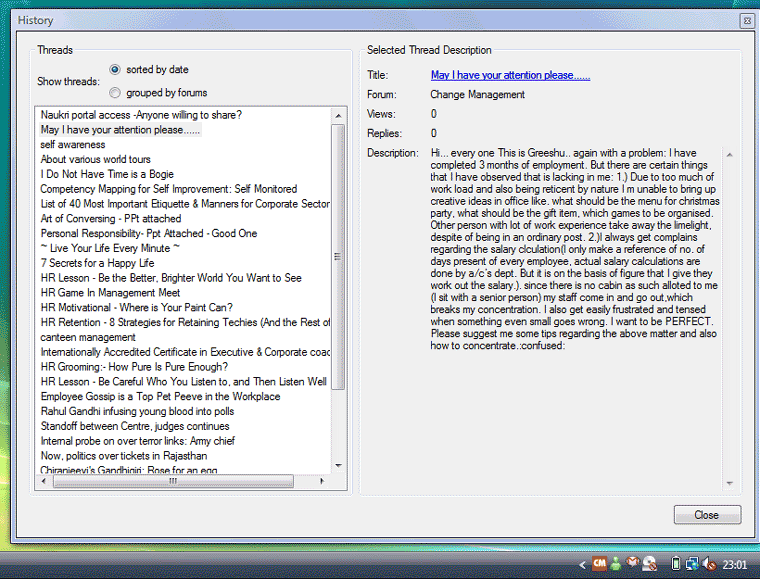 Keywords & forum filtering
You can filter what is displayed to you by using any of these two filters - for example you can choose that only threads having "performance management" will be shown to you. Or you can choose which forums you want alerts from - like for example I can choose to get alerts for only the "Human Resource Administration forum".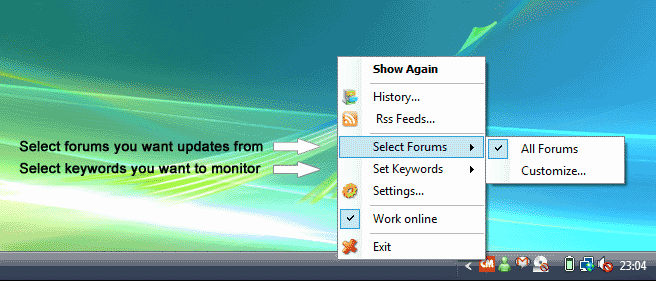 Download and installation
Windows
Download Compact Version
- works for most windows operating system.
Windows
Download Version With .NET Framework
- if the above doesn't work.
Unzip the Zip file and run setup.exe and you are all set. You can run the program from your desktop - a shortcut is created there.
Discussion Thread