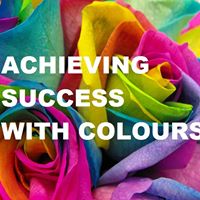 Aakil
Network Security, Network Management, Project
Cite.Co
is a repository of information and resources created by industry seniors and experts sharing their real world insights.
Join Network
Dear members,
If I am not wrong there are many members who are willing to improve their communication skills. As the main motto of CiteHR is to share and grow then why donít we join hands together to make our communication skills more sharpen and better? With this aim I take an initiative to bring such people together in Delhi and NCR Region.
I seek your valuable suggestions on this idea. (pls donít forget to write your e-mail ID at the last of your suggestion)
Regards,
Devender

Dear
i am fully agree with you that lot of people want to improve communication and speaking skills. so we should start i process where we can help and get the suggestion to improve all skills. lot of people has given the suggestion regarding the above. so i am also the part of like that people.
i am also trying to improve my skills .
as desired by you my email id is

Regards,
R.P.D
Hello,
I reside at Gurgaon and work for a MNC. I head the Training department and have experience over 30 years. I volunteer myself for the cause of developing communication skills. I can be contacted at:
Mobile-9910008154
email id-

At present I am in USA and can be contacted by email and on phone by month end.
sukumar
Thanks for your reply sukumar. But i am sorry to say that except you nobody replied my mail. I think they don't seem interested in the proposal. regards, Devender
Dear Devender, I am very much agree with you but please can you tell me more about your idea you have to improve the communication skills. Regards, FAHIM KHAN
Hi Devender,
I totally agree that in today's competative world everybody is so eager to have a Good Communication skills.
Its a good Start.
Will Defintely be a part of it
Regards
Chamu (
)
Hi Devender,
Nice suggestion.
As I have already suggested in a thread of some other region, we can start an activity to improve our written communication ability. This is so simple. By rotation, we should throw a topic (commercial) to write upon and whoever is interested should write and post it in this thread itself. Let others judge it and select the best draft. Rest will see what improvement they needed and they will try to eliminate those weakness in their next draft.
We can continue this activities as long as people are interested. I believe a person has to jump into the water to learn swimming.
Let me know if you like this idea.

Hi Devender
You have taken a nice initiative my friend , today most of us are worried about improving our communication which is an important asset to an individual's growth.
But y only NCR boss, i am from bangalore guys, pls help me.
Sukumar286
Thanks a lot for coming forward to help us.
Pls include my mail ID also in your list of people who requires help in improving our communication.


Anbalagan M
Thanks for your suggestions guys. So we have few options to consider on the subject matter such as we can write notes/passages/ articles on HR/English related things to each other. Thus, we would be sharing our HR/English knowledge and also improving writing skills with the help of suggestion given by other members after having read those notes/articles. Moreover, we can meet at a suitable place after regular intervals to improve our communication skills by speaking on a pre-decided subject. With the help of such meetings we will be able to improve our presentation skills as well. What you say? Which option is better?
Hey Devender, You are absolutely right m completely agreed with you.. I am willing to improve my communication skills. We can write articles on HR. and we can meet once in a month. You will decide the subject and we will prepare the answer for that. Is it right na? Thanks Suman
This discussion thread is closed. If you want to continue this discussion or have a follow up question,
please post it on the network
.
Add the url of this thread if you want to cite this discussion.