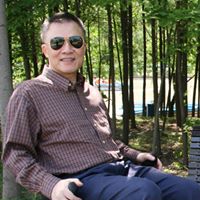 Cite.Co
is a repository of information created by your industry peers and experienced seniors sharing their experience and insights.
Join Us and help by adding your inputs. Contributions From Other Members Follow Below...
Community Prime Sponsors
FactoHR.com
- Payroll Software with GPS Enabled Attendance, Travel, Performance Management, HRMS.
Talentedge.com
"Interactive Anywhere Learning". Executive courses from top reputed institutes like IIM, XLRI, MICA.
I would like to join your group as soon I will be shifting to Cairo, Egypt and would be looking for people who can guide and help me to setteled down out there.
Keep in touch. You can even catch me on
My name is Waqar and presently I am working with Trade Development Authority of Pakistan as Executive Director - HR. I would love to share opinions/views on HR related aspects.

I am looking out for some good oening in dubai HR .
Can some one help me....
I am working with a Premier Helth care Institue & research Center.(Have woked in banking & BPO sectors as well)
I am currently heading my HR department .
thanks & Regards


I am presently working for a local group of companies in Dubai in HR. I would like to take up MBA in HR for 2 years from Manipal University. Can anyone tell me the topics covered under MBA in HR. Do anybody knows any institute in Dubai for MBA in HR.
regds

This discussion thread is closed. If you want to continue this discussion or have a follow up question,
please post it on the network
.
Add the url of this thread if you want to cite this discussion.