Hi,
1. Can any one tell me the scope of responsibility of a an agency who is taking up payroll outsourcing job from a company.
2. Also what are the charges per employee.
3. If possible please attach a sample vendor agreement with the scope and terms.
Thanks!!!
raj
From India, Mumbai
PROFESSIONALS AND BUSINESSES PARTICIPATING IN DISCUSSION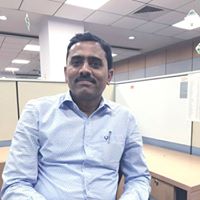 Myjobmantri
Employer Branding, Marcom, Talent Acquisition;

Use factoHR and automate your HR processes
Mobile-first hire to retire HR and Payroll software that automates all HR operations and works as a catalysts for your organisational growth.
rreddygk

44
Dear Raj,
Team HR Services Ltd is the 2nd largest staffing company in India.We will provide services like,
1.Payroll outsourcing
2.Recruitment
3.Expense management
4.DST operations
5.Training & Development ..etc
Kindly get in touch with me for any services.
I will be reachable @9987574561 or
.
From India, Bangalore
Hi Raj,

We are Payroll Outsourcing Company, We are best in India and UK payroll processing and have more than 200+ clients. Let me clear you doubts.

1) As offrings of our company are: -

End – to – End Payroll processing

 Pay slips, Banking Upload, TDS, e-TDS, Professional Tax etc.

 Standard and Bespoke reports

 Statutory Reports generation – Form 16AA, 16, 12BA, Q24, 27 A

 Provident Fund Form – 12 A, 3 – A, 6 – A, 5, 10

 Payroll Journal Preparation (Summary of payroll)

 Bonus, Ex – Gratia, Overtime, Leave Encashment, PF

 Loans and Advances tracking

 Arrears Calculation

All Annual reports

Offrings are not limited, as this is more of partnership for both companies to grow together. we are flexible in offerings.

2) Charges are as per employee per month, its work like more employee less the charges.

3) For agreement and formal discussion, i would suggest you to contact me.

my contact details are:

Kailash Pinjani

09860644281




Topsource - Offshore BPO for Financial, Administrative and Operational Support Services

awaiting for your reply.
From United Arab Emirates, Dubai
Dear Raj,
We are leading Manpower Recruitment and Payroll outsourcing Consultant in Chennai,
We serve in better manner to our clients in all sort of their HR needs
For further details
Contact or log on to www.dawnjob.com
Regards,
Rajan/ kumar (91 9710940401)
p ramachandran

63
Dear Raj, Why don't you try this! P.RAMACHANDRAN
From India, Madras
Hi there,
In India, Hewitt Associates is probably the only SOX Compliant Payroll and Benefits Outsourcing vendor.
The SOX Compliance covers their entire setup.
This means that if you are an American/European company, you can reduce the time spent in your own audit and approvals as your vendor is already certified under SAS 70.
You can reach the Mumbai office on 022-40345165 and ask for Abhilash Kumar if you are interested in outsourcing payroll for your company.
From United States, Lincolnshire
srn9718

1
S&S Associates is a New Delhi based firm & handled by a pool of professionals in
the field of payroll processing. We provide flexibility & customization to all your
payroll needs. We undertake the burden of your payroll processing & it's tax liability
in accordance with the law applicable.

Presently we are handling payroll processing of more than 30 companies. We undertake the following jobs to execute:

Monthly Payroll Processing:
· Creation & Maintenance of employee masters on monthly basis.
· Preparation of monthly salary & it's credit to respective employees' bank account.
· Preparation of salary structure of new employees as defined in HR policy.
· Updating of changes in salary structure.
· Reimbursement in the nature of expenses / medical / LTA.
· Computation of arrears (Changes in CTC / previous month adjustments etc.)
· Calculation & payment variable pay out as per HR policy (Performance Bonus /
Loyalty Bonus / Referral Bonus etc).
· Exemption under LTA, Medical allowance and Conveyance as per rules.
· Maintaining & tracking records for salary part reimbursements considering
recovery of FBT factor of the same.
· Preparation of Full & Final settlement (calculation of leave encashment as per HR
policy / calculation of gratuity / adjustment of loans & advances / notice period
recovery / other recoveries etc.)

EPF & ESIC Compliances:
· Calculation & deduction of PF as per act & HR policy.
· Filling & submission of nomination & declaration forms of employees (Form 2)
· Preparation of monthly challan for deposit of EPF contributions.
· Filling of monthly returns ( Form 12A, Form 5 & 10).
· Filling of yearly return ( Form 3A & 6A).
· Assisting employees in getting their benefits under the scheme.
· Calculation & deduction of ESIC.
· Preparation of monthly challan for deposit of ESIC contribution.
· Filling of half yearly return.

Tax Deducted at Sources (Salaries):
· Appropriate deduction of TDS on salaries on monthly basis.
· Making previous month adjustment in TDS, if any.
· Filling of quarterly TDS e-return.
· Preparation of Form 16.

Monthly / quarterly / half yearly / annually outputs:

· Salary Sheet
· Pay Slip
· TDS Estimation Slip
· ESIC Return
· PF Return
· Form 16

Please contact us on
From India, Gurgaon
If you are looking forward to avoid the headache of payroll and compliance outsourcing then Talentpro is the answer.we are the leading HR outsourcing company into Payroll, statutory compliances, Soft skill training, Recruitment.
Contact us at www.talentproindia.com
Cell- 098410 37933
Roshy
From India, Madras
We are offering professional
payroll services, work force outsourcing for every size of employer and providing everything a

business needs to outsource this function.


Services:
Our organization offers the following processing services to its clients:




-->Payroll and Benefits Management

-Payroll Processing
-Tax Processing

-Employee pay slip
-Salary Register
- Summary Report

From India, Thana
Dear Raj,
If you are looking forward to avoid the headache of payroll and compliance outsourcing then we provide professional payroll outsourcing services to meet the demands of the medium-sized and large businesses.
Payroll Processing:-


-Processing and validation of monthly input data.

- Processing monthly payroll.
-Reimbursement process ( if applicable).
-Incentive process ( if applicable).
-Administering / Managing employment related taxes.
- Administering Mediclaim benefits..


Regards,
Priyal Shah
priyalcshah@gmail.com
From India, Thana
If you are knowledgeable about any fact, resource or experience related to this topic - please add your views.