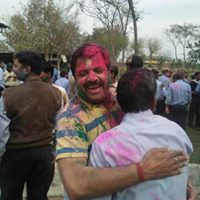 K.SYadav
Management Cum Labour Laws Consultant
Akatrap
Payroll, Domestic Inquiry, Administration,
Cite.Co
is a repository of information and resources created by industry seniors and experts sharing their real world insights.
Join Network
i require the above information urgently.
From India, Calcutta
Hello Sanjeev,

The current amendmends in Labour Laws is a very useful information for me as i'm appling for jobs.I've completed MBA-HR. It is a very easy way of remembering laws. Thanks!!:icon1:
Chandrakala
From India, Mumbai
Hi, CHR is a very good site for alll HR Gues, and i think all HR person,s getting update information from CHR. Thakns, CHR
From India, Mumbai
Hello dear sir,
Its very useful to all HR professional persons.and its also made very simple way to remember.
The current amendments in Labour Laws is a very useful information for me & all professional persons,coz It is a very easy way of remembering laws. Thanks!!
with regards.
prakash pathare.
From India, Patna
PDF offers very subtle and useful information. Courtesy extended by dsv 2500 is highly admirable. But it is almost 2 year old file now. Is there any other e-magazine sort of internet source from where we can source regular information about any amendment in labour laws, current developments at industry and/or govt. levels, latest events, judgements on labour law issues etc.This can help keeping onself well informed always, all the time. Guidance is solicited.
From India, Surat
thanks for the nice presentation. I have one query, in case of ESI, so far as accidents are concerned, apart from maintaining Accident Record Book, what do we need to do?
From India, Calcutta
hey dsv2500
It was really nice CHECKLIST U HAVE MADE .....BUT ITS NOT LATEST ONE
(A) GRATUITY LATEST CELING IS 10,0000 INSTEAD OF 3,50000
(B) ESIC APPLICABLITY IS NOW 15000 INSTEAD 10,000
CAN U UPLOAD NEW CHECKLSIT WID LATEST AMMENDMENTS ???? WOULD BE REALLY GRATE 2 ALL OF US
TAPASYA
From India, Vadodara
hey frnd the information that you have provided is really great but till date thr r lots of ammendent in different acts so if possible update that one too, thnx
From India, Calcutta
Dear,
The Information is very backdated/ not updated. Could you please send latest updates about the same.
Also names of certain acts have gone in for change
Ex:Workmen's Compensation Act is being changed as "Employee Compensation Act"
Employees defined under Gratuity Act now include all types of work irrespective of salary limits.
Thus please update us about the recent changes and about amendments being brought in.
Regards,
Medhaj Nair
From India, Bangalore
This discussion thread is closed. If you want to continue this discussion or have a follow up question,
please post it on the network
.
Add the url of this thread if you want to cite this discussion.