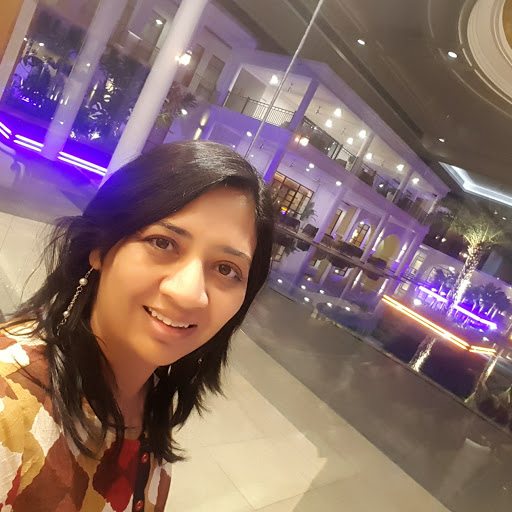 Cite.Co
is a repository of information and resources created by industry seniors and experts sharing their real world insights.
Join Network
Hi !! My name is Priyanka and i m a recruitment consultant.I would like to know more abt Head Hunting.Please suggest. Regards, Priyanka
From India, Mumbai
Hi Priyanka,

Welcome to our citehr.com and hope this helps you immensely.

Head Hunting : Can you be more specific as what exactly you want to know for instance Dos or Don't of Head Hunting or tips for the same.

The clarity in question would help the members to answer your queries.

Let me share some of my thoughts on this :

1. Head Hunting is a proactive approach to find the Talented professionals and network with them to place them for your clients.

2. Best way to find out the best professionals is to check the market & references, if you are looking for a top notch sales professional in FMCG sector for your client then the people in the market, distributors, retailers & stockists etc would give information on that . Yes its a bit of a leg work but that's the best way to hunt the professionals.

3. Once done, plan the way to approach them in a subtle manner. Meet them if possible as don't limit your approach to phone calls. Assess them and keep their profiles with you.

4. It's a High Relationship based and trust is very essential.

5. If you find something lacking in them, tell them subtlely as you want them to rise in the Corporate World. Frankly not many consultants do that and the professionals feel they are just the products in the hands of Head Hunters/consultants.

6. Network & network and make the potential list , keep track of their performances, read everything about the Industry.

7. Present them to your clients if you feel that it would be a cultural fit and meet the clients future plans & potential of the candidates.

Well that's what i can think of at the moment.

Hope this helps you.

Cheerio

Rajat Joshi
From India, Pune
Head hunting in a very simple way is the art/science of locating potential resources via various sources ( friends, colleagues, references, etc ) and then making a contact ( via email/phone/face2face) in order to see if there's an interest in that individual on the offer you have to make.
Hi Priyanka,
Head Hunting is very challenging part of the in the recruitment process.
Generally consultant find candidates using portals like Naukri.co,Jobsahead.com etc. or Advertisement or databank.
When any consultants don't get suitable profile from all this sources they starts looking for poeple from the market.
Tips for head hunting.
Find the detail of the similar industries in which your require candidats might possiblly be found.
Try to grab the name of the person working in some company at the same position.
Try to get the reference from the candidates to whom you talking related to the requirement.
This is something i generally do to find our candidate for head hunting.
Hope you will get benefitted from this.
take care
Bye
dinesh.


Hi Priyanka,
Head hunting should not viewed as breaking employee from currently working firm to the prospective.
Head hunting should be done in right ethical practice.
understand the requirement ... find free persons working on them ? how ?
make yourself a brand instead of type casting......
seek free advices on forums...
for having difficulty finding their good job pleaes send resumes mit consultancy for hr persons
Regards
Umalme
From India, Delhi
hi priyanka,
i think this concept of head hunting is not been viewed in the right frame of mind,though been thorroughly practised.
it's really embarassing that even the top corporates,do the same thing.it is actually placing the employees in the right work or distributing the employees according to the organisational requirements.
but this concept is been viewed as downsizing.i,as a HR professional,pity this,and hope that this practise would be changed in the years to come.
sashi..

Rajat and Sashidar both touch on the most important aspect of head hunting - it is about matching the skills and knowledge of an individual with the needs of the organisation. All recruitment should be focussed on getting the best person for the job. The needs of organisations and individuals change, so obviously headhunting needs to take into account the context at the time.
From an individual point of view there is a certain amount of pride and satisfaction when you can say you were "headhunted" for a role. However, the point is not to create a "celebrity" in the workplace, it is to ensure that the business of the organisation is carried out in the most effective way possible.
One of the ugly sides to headhunting, especially with large national and multinational corporations is the obscenely large salaries paid to top executives. I always find this hard to reconcile with the basic concept of fairness.
From Australia, Ballarat
It is used when the talent is not easily available and needs to be picked up from its current place...
It is one of the most basic methods of recruiting... and is highly used by the companies for higher posts as well as technical posts where the combination of skill sets are difficult to find.
Head hunting can be done directly or through consultants... you can find many consultants specializing in head hunting....
For a headhunted candidate, the salary he demands is normally higher than what the industry standards are... here you are the buyer of a thing, less in supply
to the basic law of economics applies here <lesser the supply = higher the price> <more the demand = higher the price>
From India, Ahmadabad
Hi all!!!
I am also going though the same situation.
It seems to be very difficult in IT field when you don't have access to any database and one has to start from scratch..
Take my case, I am absolutely new in IT field, don't have any such contacts.Can anybody suggest me about how to extract direct names from the competitors firms ?? It can be risky at times....
Regards,
Shweta
From India, Ahmadabad
This discussion thread is closed. If you want to continue this discussion or have a follow up question,
please post it on the network
.
Add the url of this thread if you want to cite this discussion.