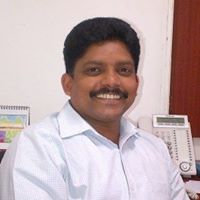 Prime Sponsor
-
FactoHR.com
- Payroll Software with GPS Enabled Attendance, Travel, Performance Management, HRMS.
Explore Features

now my CEO wants me to write a apology letter. I m sure I had not done mistake. Firends WHAT TO DO? IS IT ETHECIAL?
KINDLY SUGGEST AS BY 2.300 I WANT TO REPLY HIM.
PLS ....LET ME KNOW WHAT TO DO???

Cite.Co
is a repository of information created by your industry peers and experienced seniors sharing their experience and insights.
Join Us and help by adding your inputs. Contributions From Other Members Follow Below...

if you write that means you accept the mistake, if you have not done any mistake then i think you should not give any apology letter , instade what you can do is you can just send him mail or letter whatever you think fit & convince him that you have not done any mistake , & how can you will call him by name even knowing that you are chairman.
Cheers
SJ

Prime Sponsor
-
Talentedge.com
"Interactive Anywhere Learning". Executive courses from top reputed institutes like IIM, XLRI, MICA.
View Courses