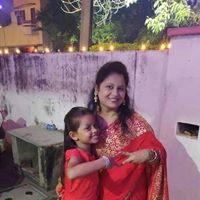 Cite.Co
is a repository of information and resources created by industry seniors and experts sharing their real world insights.
Join Network
Hai Subhanish Malothra, Nice Presentation. I thought you had put lot of efforts in making that. Good work. keep it up. Try to focus on Selection Process and Interview Assessment Areas Regards, Satya
From India, Hyderabad
Hi,
Thats an excellent piece of work. Am sure it must have taken a lot of your efforts. It gives an insight of the entire process with all the MIS that need to be maintained. Thanks a lot for sharing it with us
Arpita
From India, Hyderabad
Hi ,
You have done very good work and thank you for your guidelines.
Can you guide me for making of my company corporate brochure which should have more to the point informtion about manpower services.
Thanks ,
bye
From India, Delhi
hai
iam posting this, hoping that someone will reply.
iam doing MBA, in a process of that i need to do a project.
iam doing project in drilling manufacture unit company.
iam doing in recruitment & selection, so if anybody having knowledge
about this then please send to my mail id .
it may be questionnaire, process and other
thnaking you
From India, Hyderabad
hi
this is chandana from hyd pursuing MBA and im doing my project in Emerging trends in recruitment so please forward the necessary information to complete my work please send it in document as early as possible.
regards,
chandana:-P
From India, Hubli
hi
thnks for sending this file to me can u do me a small favour plz can u plz mail me emerging trends in recruitment in general rather than making a note on other MNC or MIS plz plz:-P
regards,
chandana
From India, Hubli
hai
this is azmat
and hai chandana
i saw ur form and i too doing MBA
iam doing project in Industrial Relations
i think we may useful to eachother
if u can meet me or call me we can clarify our doubts
iam doing project at KLR industries at Cherlopally
my id is azmat.shaik @ gmail . com
and my number is 9 0 0 0 4 9 6 4 3 5
bye
From India, Hyderabad
Hi Subhashini,
Done a great job,since ur concentrating on new recruitment system it would be great if u can add few more sources like Networking tools where in we can get through the potential passive job seekers.
Regards
Dinesh Reddy
From India, Bangalore
This discussion thread is closed. If you want to continue this discussion or have a follow up question,
please post it on the network
.
Add the url of this thread if you want to cite this discussion.