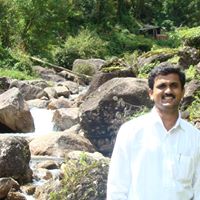 Cite.Co
is a repository of information created by your industry peers and experienced seniors sharing their experience and insights.
Join Us and help by adding your inputs. Contributions From Other Members Follow Below...
hi all my cite hr friends...
Can i get the information regarding the salary band for HR Professionals based on their experiences.
Please helpme out in this regard.... i need it urgently...
Please Reply
Thanks & Regards
Tejaswini

It may vary company to company. My suggession, if you need contact survey agencies, they will help you...... First you should tell, about your organisation size, type, location....
If you ask HR professional they can provide their own, it will not serve your purpose
Suresh

hi
HR Salary Slab defers from company to company even it mostly depends upon the company`s position in the market aswell as the candidates` exp. & exposure in different fields. In PSUs, it almost same. it has certain slabs it varries in between these slabs. Bt there is no thumb rule that this much exp. must get this much salary.
Sumit......

HI
I agree with Sumit
Bands vary from company to company. If you are looking for this information from framing company policy point of view, you should get a proper survey done through consultants and put the bands in place to maintain parity and uniformity across the company.
All the best.
Best regards,
Vinod Somal

This discussion thread is closed. If you want to continue this discussion or have a follow up question,
please post it on the network
.
Add the url of this thread if you want to cite this discussion.